New Posters: Alexander Payne's 'The Descendants', 'Real Steel,' And 'Harry Potter And The Deathly Hallows Part Two'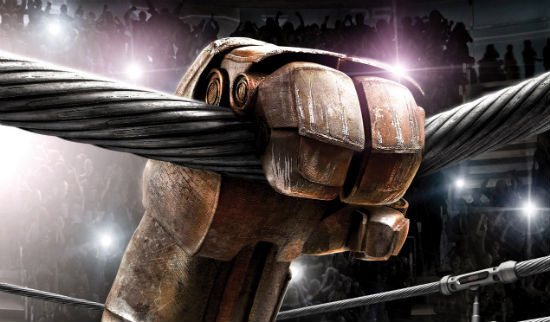 Daniel Radcliffe, George Clooney and a robot arm are all ready for their close up. Three new posters for anticipated 2011 releases popped up online today, all utilizing a large, singular image. There's the arm rising up from a knockout for Shawn Levy's robot boxing film Real Steel, starring Hugh Jackman, Evangeline Lilly and Anthony Mackie opening October 7, a gruff and tough Harry Potter, ready to finish his feud with Lord Voldemort in Harry Potter and the Deathly Hallow Part Two, directed by David Yates, starring Daniel Radcliffe, Emma Watson, Rupert Grint and pretty much everyone else who has been in a previous Potter movie. It opens July 15. Then George Clooney enjoys Hawaii in Alexander Payne's highly anticipated December 16 release, The Descendants. Check out the posters after the jump.
Thanks to Coming Soon for the Real Steal poster, the Harry Potter Facebook for the Potter poster and the IMDB for the Descendants poster.
I'd ask which poster you like better, but I think it's pretty obvious. Real Steel of course.