'Candyland' Likened To 'The Lord Of The Rings,' With Candy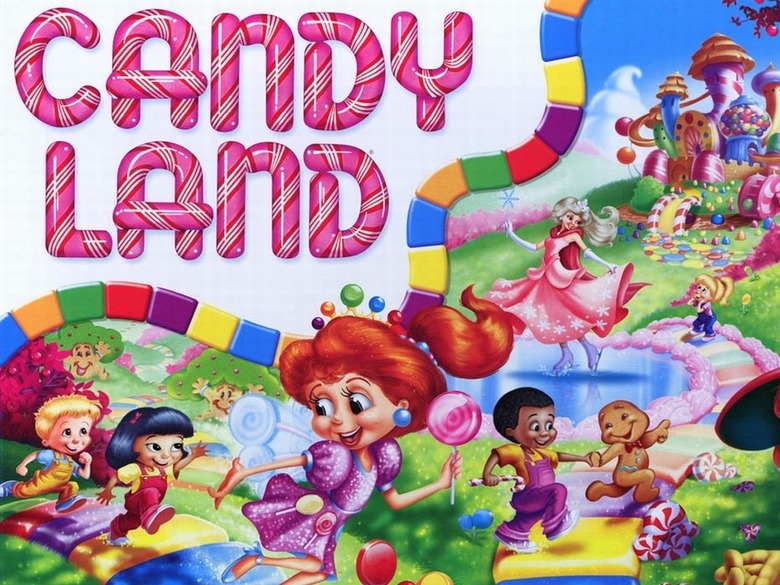 Of the many projects to come out of Hasbro's movie wheeling and dealing, there may be none more scorned than Candyland. Based on a board game that really has no plot or any characters that are possessed of more than a name and cartoonish countenance, the film seems far more crass than your typical cash grab. How does that get turned into a movie? Turns out — and many of you likely predicted this already — the strategy is to ape the approach to developing Pirates of the Caribbean, only with a healthy addition of Tolkien.
Writer Jonathan Aibel, who has been concocting the script with Glenn Berger, told EW,
We envision it as Lord of The Rings, but set in a world of candy... We don't see it as a movie based on a board game, although it has characters from that world and takes the idea of people finding themselves in a world that happens to be made entirely of candy where there are huge battles going on... We are going for real comedy, real action, and real emotions at stake.
We'll have to hear what the budget of the film ends up being before we can even begin to make a call about whether the film has a chance to achieve the level of, um, epic ambition that 'The Lord of the Rings in a world of candy' implies. This basically confirms the few assumptions we'd had about the film, as we'd previously run the following:
The Aibel/Berter team has roots in MadTV and King of the Hill, and also wrote the second and third Alvin and the Chipmunks films. Expect Candyland to be a bit more like the latter. We know the film is live-action, and meant to be an epic adventure. Think Narnia, only with less Christian allegory and a lot more sugar.