Is Takashi Miike's Next Film An Adaptation Of The 'Ace Attorney' Games?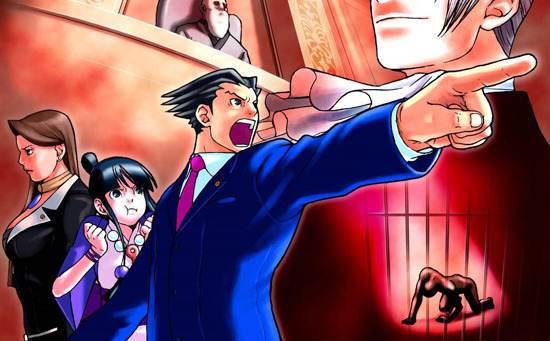 Takashi Miike has two films in the press right now. His last film, 13 Assassins, a really excellent piece of work, and one of his best efforts, is playing VOD and in some theaters now. And Hara-Kiri: Death of a Samurai, his first 3D film, just premiered at Cannes. The reviews for the latter weren't great, but the director, true to form, is already moving on to more projects. One is evidently going to be an adaptation of Capcom's mega-hit Ace Attorney games for the Nintendo DS.
Speaking to The Huffington Post, Takashi Miike said of his next film,
It is a very light comedy that I am filming now, a court drama, based on a video game, the Nintendo game DS.
He isn't specific about the title, and I haven't yet found another interview where he mentions the game by name. But if you're going to film a DS game that takes place in a courtroom it almost has to be one of the Ace Attorney games, which hit the US starting with the translated edition Phoenix Wright: Ace Attorney. The games are generally point-and-click adventures with a courtroom theme and a lot of humor. You can get a taste of the gameplay in the trailer and the video clip below:
This isn't a game that I would have expected to see made into a live-action film, but the series is popular enough that it makes a certain sense. Takashi Miike has done a few family films, and his style actually might be perfect for making the extreme courtroom drama of the games come to life.