'Star Trek 2' Is Being Prepped Off 70 Page Outline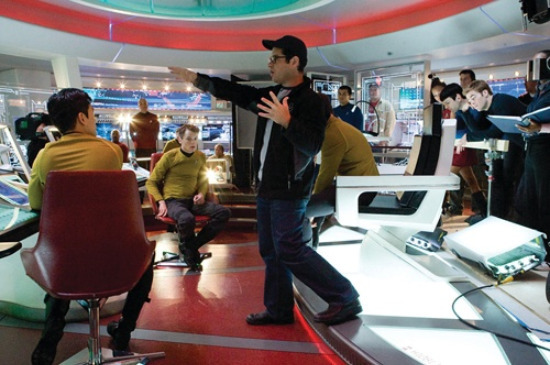 What's up with Star Trek 2? Paramount set a release date for the film well over a year ago and that date is coming up at warp speed: June 29, 2012. All the other blockbusters scheduled for release around that time have begun production but, as far as we know, the script for the second Trek has yet to be completed or approved. So what's the latest? Co-screenwriter Roberto Orci was over on TrekMovie.com and gave an update, basically saying that pre-production is ongoing based on a highly detailed, 70 page outline and that things will really begin to snowball once J.J. Abrams – who himself hasn't officially committed to the project – finishes his obligations to Super 8, opening June 10. Read Orci's quotes and more after the break.
Orci – who co-wrote the first film and is writing the sequel along with partner Alex Kurtzman and Lost co-creator Damon Lindelof – posted the following in the forums on TrekMovie.com:
Just been waiting for JJ to be free to really decide if he likes the story and hear his suggestions before we finish the script. Once he says go, we'll have it in no time. Meanwhile, our outline is detailed enough (70+ pages!) to do some prep
But that's not to say Abrams is totally in the dark about the sequel:
In the meetings we've had with JJ, he's already given us amazing input and ideas, and that's been while he's been up to his eyeballs in Super 8.
Super 8 press began this past weekend so you'll soon be seeing several quotes from Abrams about Trek 2 (one recent report says he "hoped" he'd return). Once that's all said and done, hopefully we get a solid, official announcement. The question then becomes, can Abrams and team meet such a tight deadline or will the film be pushed back? As a huge fan of the original, which itself was pushed back several months, I hope Paramount isn't totally beholden to a release date and instead concentrates on quality.