Cannes: 'The Tree Of Life' Takes Palme d'Or; 'Melancholia,' 'The Artist' And 'Drive' Win Big Prizes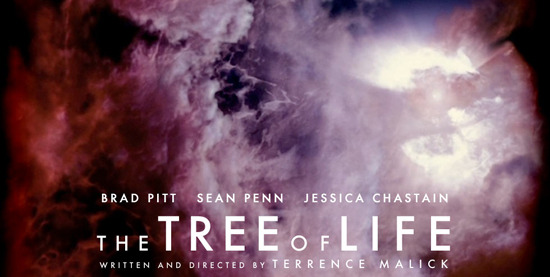 The Cannes jury, headed by Robert De Niro, has selected the winners of this year's competition slate, and the results are slightly surprising. In the early days of the fest two films quickly emerged as seeming front-runners for the top prize, Lynne Ramsay's We Need to Talk About Kevin and Michel Hazanavicius' silent black and white film The Artist, but the Palme d'Or went instead to Terrence Malick's The Tree of Life.
The slate of winners was surprisingly tipped towards American films and talent, or films that played very specifically towards American tendencies in a way that isn't quite typical for a Cannes awards slate. The full list of winners is after the break.
The Tree of Life taking the Palme d'Or is certainly a big deal, and an unexpected validation of those who saw in Terrence Malick's long-awaited film some of his strongest work to date. That opinion is hardly universal, however, and the film definitely has its detractors and naysayers. It is a film that any film lover should see, however, and represents an unusual intersection of experimentation, traditional drama, and modern filmmaking technology. It's a film I'm looking forward to seeing again, despite the fact that the segments that bookend the film left me a bit mystified and worn down.Kirsten Dunst was awarded Best Actress based upon her work in Lars Von Trier's Melancholia. That's as good a reason as any to stop obsessing about Lars Von Trier's silly press conference comments and start talking about the film. (Problem being that most of us haven't yet had a chance to see the film, while everyone who wants to can see the press conference. Still: moratorium time.) This is the third Best Actress award at Cannes for someone appearing in a LVT film. (Charlotte Gainsbourg in Antichrist and Bjork in Dancer in the Dark being the other two.) Not a bad record for a director who is so often tagged as a misogynist.
And Jean Dujardin, who has previously been known for starring in the comedic OSS 117 films as well as many other roles as in Guillaume Canet's Little White Lies, took Best Actor for his work as a struggling silent film star in The Artist. A good showing for a film that a great many people have been talking about over the past ten days, but a far cry from the Palme d'Or that some thought the film would win.
Perhaps the most surprising award went to Nicolas Winding Refn, who took Best Director for Drive. Granted, people seemed to come out of Drive simply ecstatic over the film, but Cannes isn't known for handing out directing awards to filmmakers who turn up with strange action films involving car chases.
Israeli filmmaker Joseph Cedar won Best Screenplay for Footnote, and the Jury Prize was split between two films: The Dardenne Brothers' effort The Kid With the Bike (another seeming Palme d'Or frontrunner) and Once Upon a Time in Anatolia by Nuri Bilge Ceylan. The Camera d'Or, aka the best first film award, went to Las Acacias by Pablo Giorgelli.
Official Competition
Palme d'Or: The Tree Of Life (dir: Terrence Malick)
Grand Prix (Runner-up to main award): (tie) Kid With A Bike (dir: Dardenne brothers), Once Upon A Time In Anatolia (Nuri Bilge Ceylan)
Best Actor: Jean Dujardin (The Artist)
Mise en Scene (Best Director): Nicolas Winding Refn (Drive)
Best Actress: Kirsten Dunst (Melancholia)
Prix du Scenario (Screenplay): Joseph Cedar, Footnote (Israel)
Prix Du Jury: Poliss (dir: Maiwenn)
Also:
Palme d'Or Court Metrage: Cross Country (dir: Maryna Vroda)
Camera d'Or (Best First Film): Las Acacias (dir: Pablo Giorgelli)