First Look: Tom Hardy As Bane From 'The Dark Knight Rises'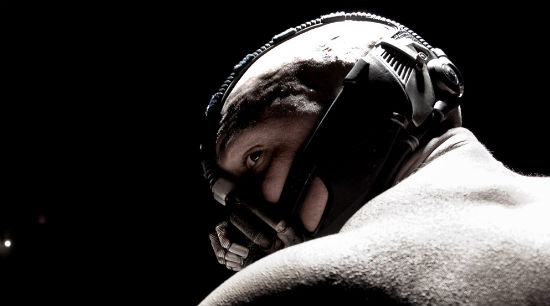 Fans had to work Friday morning to reveal the first official image of Bane from The Dark Knight Rises. Along with Thursday's unexciting press release announcing the beginning of production on Christopher Nolan's highly anticipated third part in his Batman trilogy, The Dark Knight Rises, Warner Bros. also launched the film's official website www.thedarkknightrises.com. Originally, if you clicked over there, it was just a black image with some really weird chanting. A fan was able to look at the visual spectrum of that audio file and in it was...a Twitter Hashtag. You can't make this stuff up. The hashtag, #thefirerises, when tweeted, slowly revealed, pixel by pixel, some kind of image on the site.
Now, that image has been revealed. It's Tom Hardy as Bane. The image above is just a taste, check out the full thing after the jump.
Thanks to JoBlo and a fan over at SuperHeroHype for the heads up on this viral campaign and for deciphering the first code. It's still being filled in with tweets but, once it's done, this will be the image. Click to enlarge to high res.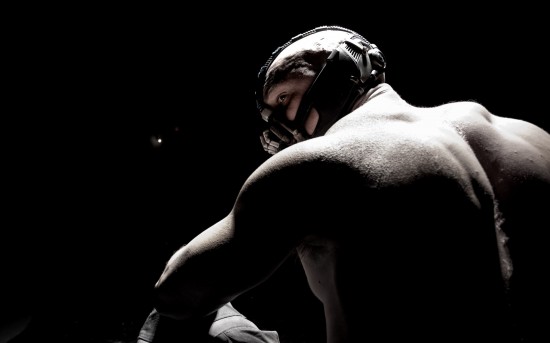 This all started with a weird chanting on the official site. Here's what the visual spectrum of the chanting looked like, revealing the original hashtag.

And as of publication, here's what's on the site at www.thedarkknightrises.com/image.html. Each pixel is the Twitter icon of the person who tweeted #thefirerises. You can see that it will eventually become the image above.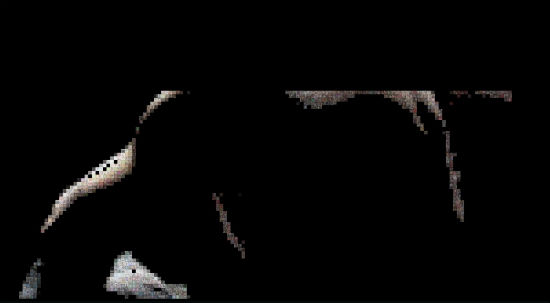 So what do you think of Bane? Are you excited for a viral campaign to begin? Can you believe that it's started this early in production?