'G.I. Joe 2' May Not Be In 3D After All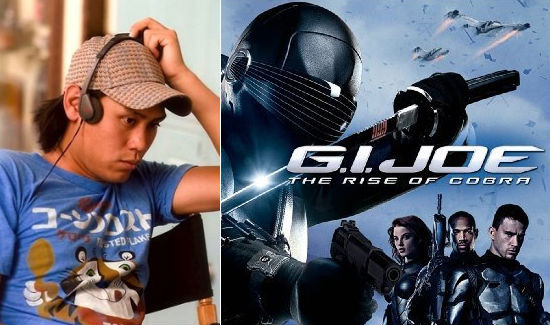 G.I. Joe 2 has a director (Jon Chu, of Step Up and Justin Bieber: Never Say Never fame) and a release date: August 10, 2012. The film does not have a great many announced cast members, with Lee Byung-hun (Storm Shadow), Ray Park (Snake Eyes) and Channing Tatum (Duke) the only people reportedly returning in some capacity from the first movie. But there is some slight detail that might be of interest, as a new report says the sequel will be shot and released in 2D.Collider reports that the action sequel will shoot in tax-rebate heaven, more commonly known as New Orleans.
More important, the site reports that the film will be shot and released in 2D. No 3D shoot, no post-conversion. This is more likely a budget thing than anything else, but I'll take it. Jon Chu, whose last two films have been natively shot in 3D, said recently,
I really want to do it in 3D, but the decision hasn't been made yet. A lot of factors that go into that, which I think it's good to have a big discussion about. I think it's going to be perfect for it, but there are other factors that are built into it—how it slows you down, things like that. But I could try some other things if it wasn't in 3D; it would change my whole view of how I would make this movie, so we're trying to figure it out.
I'm curious to know what he would do differently shooting in 2D. Regardless, G.I. Joe 2 is probably not a movie for me, but I can find reason to celebrate that a studio action sequel is being shot the normal way. While still factoring in the possibility that Werner Herzog or Martin Scorsese (or possibly even Michael Bay) may change my mind about 3D, Pirates 4 pretty much nailed shut any willingness I have to put up with the format. The film was shot in 3D and is still murky, ugly, jumbled and essentially flat. There's no reason to expect a sublime experience out of a film like this one or Pirates 4, but I would at least like one I can see.