'Showrunners' Trailer: A Documentary About Running A Television Show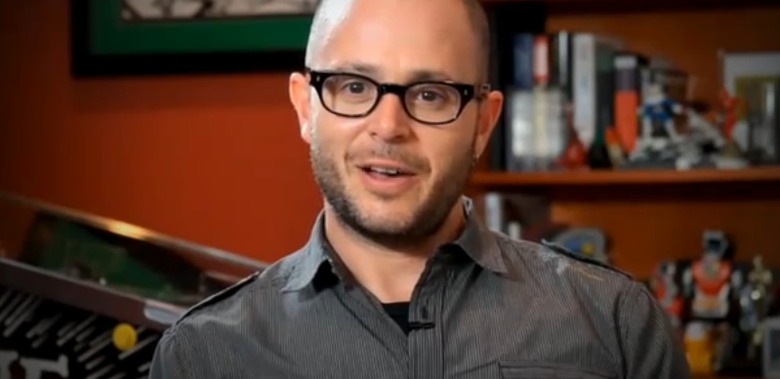 As movie fans, we're constantly amazed at the creativity and talents of our favorite filmmakers, actors and actresses. For months, sometimes years, they painstakingly work on a singular story until they feel it's ready for public consumption. But imagine those same people had to make a mini-movie every single week and keep it entertaining and interesting over the course of several months or years. It would be extremely difficult. It would be a television program. And as movies become more and more centered on existing properties, remakes and sequels, television is where real creativity is now beginning to blossom. Shows like AMC's Breaking Bad and Mad Men or HBO's Game of Thrones or Treme are just a few current examples of how TV is beginning to usurp the movies.
This trend is just one of the topics that's sure to come up in a currently in-production documentary called Showrunners. Directed by Des Doyle, the film will attempt pull back the curtain on the small screen creative process and talk with the men and women who not only create and oversee some of the best shows on television, but provide insight as to what it is about television that keeps it consistently fresh.
Showrunners is currently in-production but they've already interviewed a slew of impressive people, many of which show up in this trailer for the film. Check it out after the break.
Thanks to Movieline for the heads up on this trailer. For more information, the Showrunners Facebook seems to be the place.
Showrunners Trailer from Showrunners Documentary on Vimeo.
Here's the basic pitch on Showrunners:
Showrunners is a feature length documentary film about the fascinating world of television showrunners – the writers and producers of US television drama and comedy series. Featuring interviews with showrunners, actors, network execs, casting directors and many more. It is an in depth exploration of the making of modern American television.
We'll keep an eye on this one and when more information is released, we'll let you know. As of now though, would you head out and watch this movie?