Early Buzz: Nicolas Winding Refn's 'Drive' Earns Cannes Praise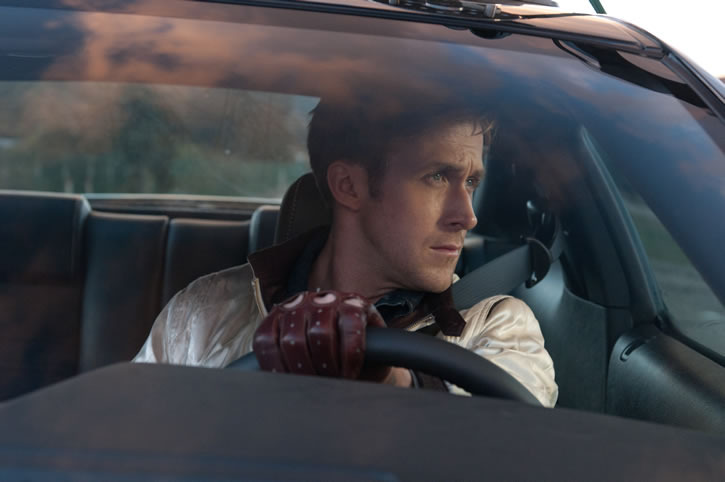 The first Cannes screening of Drive, the new film from Nicolas Winding Refn that stars Ryan Gosling, Carey Mulligan, Bryan Cranston and Albert Brooks, ended not long ago. Reviews aren't up yet, but  a sampling of Twitter reactions suggests the movie has one of the most positive consensus opinions of the Cannes premieres so far — I think only We Need to Talk About Kevin and The Artist rival it for near-unanimity of positive opinion.
Check out a few reactions after the break.
A few initial Tweets, which might be chalked up to post-screening festival highs, hit right after the film was out. Let's kick things off right. Guy Lodge from In Contention says: "DRIVE (A-) I won't lie to you: I pretty much want to have sex with this movie. Hot, clipped, nasty, beautiful. Best thing in Competition."
An additional Twitter sampling offers:
Eric Kohn: Walking out of DRIVE, feeling kinda wobbly. In a good way.FirstShowing: "Nicolas Winding Refn's Drive – Totally frickin' awesome. Violent, but badass, great soundtrack. Ryan Gosling is the man. Loved it, new fave."Rope of Silicon: "'Drive' was a great way to end my time here in Cannes, really enjoyed and fans of Refn are in for a treat."IonCinema: "Cannes 2011: Refn's DRIVE. More focus on the driving gloves than the cars. This one has got a mean streak and softer side: cult classic."Mike D'Angelo (Onion AV Club): "Let's see if I can be the first person in your feed to say: DRIVE, holy s***." and "Let's see if I can be the first person in @albertbrooks 's feed to say: Dude, HOLY S***."
But 'holy s***' can mean a lot of things. Not long afterward, Mr. D'Angelo got down to a slightly more measured take, which still makes the film sound like a success:
Drive (Winding Refn): 76. Patchy and shallow, but the highs are just insanely high. Half a dozen of the year's best scenes. Genre bliss... And it's not THE DRIVER II, either. Surprisingly little auto action. It should really be called LOOK given how predicated it is on faces...  [1, 2]
And Jeff Wells chimed in with,
"Drive" isn't as good as " Thief," but it's respectably and sometimes very thrillingly in the same ballpark. Spare, hard, very high octane... All stand back & admire Albert Brooks for his older, smart-mouthed tough guy with a toupee in "Drive"...yay, Albert!... Ryan Gosling's hard-guy, Steve McQueen character in "Drive," but what there is he plays the he'll put of. His first action film...wham! [1, 2, 3]
Chase from Gordon and the Whale sounded one of the sour notes I've seen so far: "DRIVE made me really, really sad; I wanted to like it so much."