New Clip And Images From Nicolas Winding Refn's 'Drive'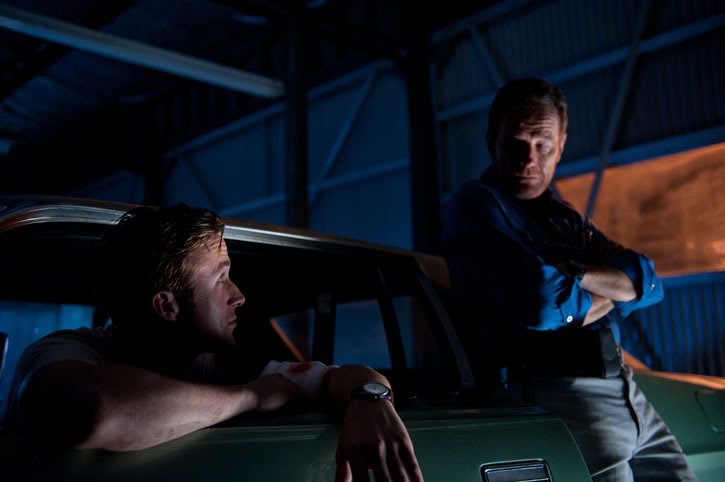 One of the films still to premiere at Cannes is Nicolas Winding Refn's Drive, which casts Ryan Gosling as a stuntman/mechanic/getaway driver. We've seen one tense, riveting clip from the film already, and now there is a second. While the first clip showed the Driver in action after a robbery, this one is a bit more gentle.
Here you'll see the first meeting between Irene (Carey Mulligan) and the Driver. You'll also get an introduction to Shannon, played by Bryan Cranston. We'll have screening reports from Cannes soon, but until then enjoy this clip.
This clip presents a very different side of the film from what we saw before, but I take the word of the people who say the film goes a little crazy in the second half. I'm looking forward to skimming reviews after the Thursday night premiere in Cannes — I don't think I can stand to read full accounts until we're a lot closer to the movie's September 16 opening.
[via Rope of Silicon]
Here is a set of images from the film to complement the new clip:
Here, too, are a couple of Cannes press conference clips, courtesy of Jeff Wells.