Rob Edwards Writing Robert Zemeckis Project 'Animated American'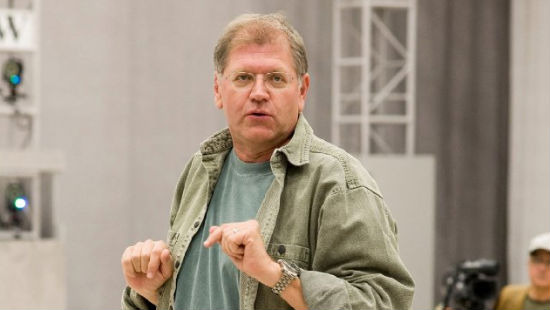 When you hear that Robert Zemeckis is producing a film featuring a mix of animated and live-action characters — that is, the animated characters are explicitly animated within the world of the film — what do you think of? If you said Cool World, you're close. Since Robert Zemeckis has steadily talked about a Roger Rabbit sequel over the years, this announcement of another film in a very similar vein seems awfully strange. More details after the break.
Badass Digest pointed me towards a Variety article that says Rob Edwards (The Princess and the Frog screenwriter) is writing Animated American for producers Robert Zemeckis and Bob Cooper. The film is about "an animated baby raised by a live-action family until his 18th birthday, when he decides to find his real family with the help of his friend and her jealous boyfriend."
As BD notes, it seems really weird that Robert Zemeckis might work on this and a Roger Rabbit sequel — two different films with very similar conceits? Devin goes so far as to muse about this being the Roger Rabbit sequel in disguise. As we have no more info than what is in the trade break, I really can't add anything to that guess. But I can add some questions: could this be what became of the Roger Rabbit sequel, or is it an idea that was originally considered for use in that world? Again: strange stuff. Animated American is at Disney, while RR was partially a Disney thing, other business developments may prevent a sequel from really happening. And what position is Zemeckis in with Disney after Mars Needs Moms tanked hard?
Meanwhile, Rob Edwards is also adapting the graphic novel series Amulet, by Kazu Kibuishi, for Will Smith's Overbrook Entertainment. The trade sums that up as following "a teenage boy and his sister, who are pulled into a mystical world of demons, monsters and talking animals and discover that they are the last in a line of gatekeepers who must quickly learn to control a powerful amulet to save the world." Will and Jaden Smith have been attached to star, but as we know from watching Will Smith attach himself to projects over the years, that doesn't necessarily mean anything.