First Look: Jennifer Lawrence As Katniss In 'The Hunger Games'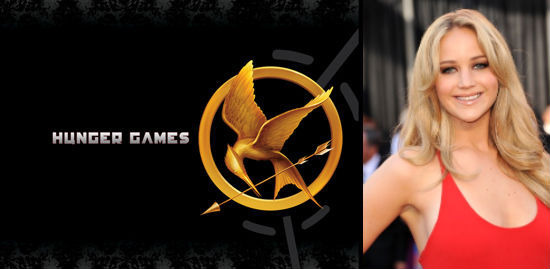 The cover of the upcoming issue of Entertainment Weekly features the first look at Oscar-nominee Jennifer Lawrence as the lead character of Katniss Everdeen in Gary Ross' upcoming adaption of the Suzanne Collins novel The Hunger Games. EW was hoping to exclusively premiere the image on their site later this afternoon but, such is the Internet, it leaked out before then and EW went ahead and put up their hi-res preview. Check it out after the jump.
Many props to to Hunger Games fansite The Hob for breaking the image but the below file is from Entertainment Weekly.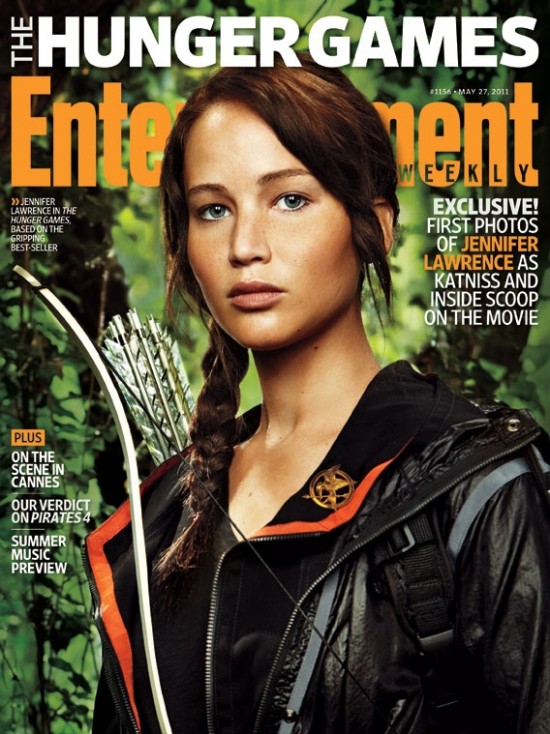 Love the mocking jay pin, love the bow and arrow, the hair is great, I must say...I'm impressed. What do you think?
The issue will have a full interview with Lawrence discussing the star making role. Here's a sample:
[Gary Ross] was asking me what the experience [of Awards Season] was like and I just kind of opened up and said, 'I feel like a rag doll. I have hair and makeup people coming to my house every day and putting me in new, uncomfortable, weird dresses and expensive shoes, and I just shut down and raise my arms up for them to get the dress on, and pout my lips when they need to put the lipstick on.' And we both started laughing because that's exactly what it's like for Katniss in the Capitol. She was a girl who's all of a sudden being introduced to fame. I know what that feels like to have all this flurry around you and feel like, 'Oh, no, I don't belong here.'
Head over to Entertainment Weekly for more.
Lawrence heading a cast that also includes Josh Hutcherson, Liam Hemsworth, Woody Harrelson, Elizabeth Banks and Stanley Tucci really feels like Ross and Lionsgate are going big here. And they should. The Hunger Games has huge potential.