Teaser Image For New Untitled Paul Thomas Anderson Film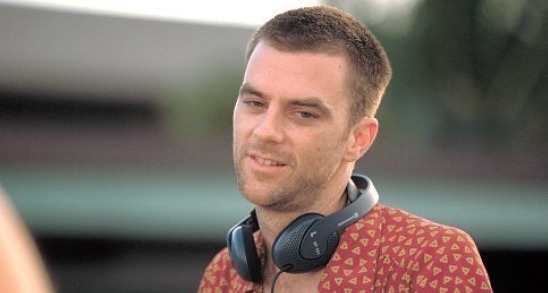 Paul Thomas Anderson's new movie is actually happening. This we confirmed earlier this month when The Weinstein Company picked up worldwide rights to the project, formerly called The Master, which stars Philip Seymour Hoffman and Joaquin Phoenix in a currently untitled movie about "a man who returns after witnessing the horrors of WWII and tries to rediscover who he is in post-war America. He creates a belief system, something that catches on with other lost souls." As the man behind Boogie Nights and Magnolia gets ready to start shooting next month, a very sparse teaser image has appeared across the Atlantic at the Cannes Film Festival. It's not much but, if you're a PTA fan, then this image just enhances the reality that this movie is finally coming to fruition.
Thanks to Cigarettes and Red Vines, a Paul Thomas Anderson website, for posting this image.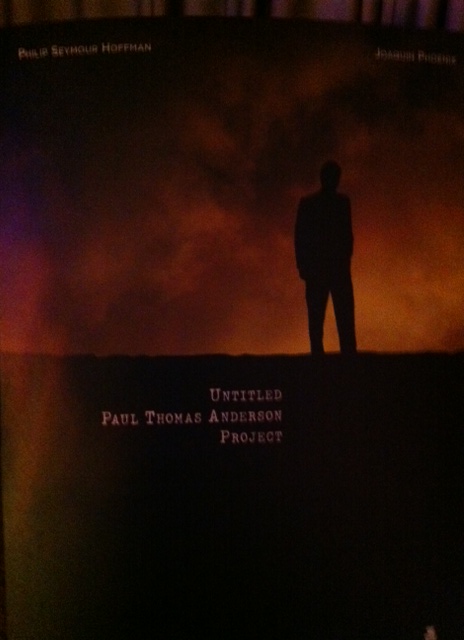 As they point out, it looks very much like images used for There Will Be Blood and Punch-Drunk Love, Anderson's last two films, but it's also not even close to final or official. Just a way to let film fans and buyers know that this movie is coming and it's time to get ready. Message delivered.
Also mentioned on the site are some posts on the IMDB that an untitled film is searching "for 40's/50's era extras in the San Francisco Bay Area to film in the small town of Crockett, CA in June." Is this Anderson's film? Possibly. That seems to be the era the movie takes place in, as it's set after World War II, and we know it's shooting in June. If you live in the Bay Area, maybe you can get into the movie.
Paul Thomas Anderson is my favorite filmmaker and any movie he does is instantly at the top of my most anticipated list. Be sure to check back as we'll post any info that become available.