ABC's New 'Charlie's Angels' TV Trailer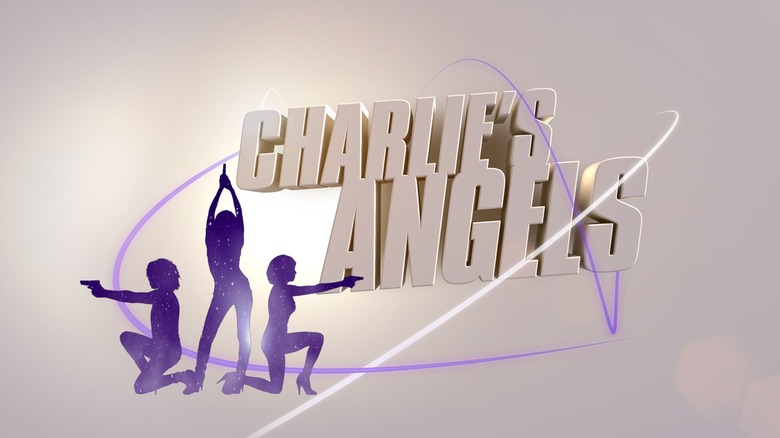 ABC has announced that a new reboot of Charlie's Angels will begin airing Thursday nights at 8:00pm starting this Fall. The network has released a trailer for the series, which is executive produced by Smallville creators Miles Millar and Alfred Gough. Watch the trailer embedded after the jump. Please leave your thoughts in the comments below.
Official Information:
CHARLIE'S ANGELS
Everyone deserves a second chance. Even a thief, a street racer and a cop who got in a little too deep. After all, the three women who solve cases for their elusive boss Charlie Townsend are no saints – they're angels... Charlie's Angels.
This big, loud, fun take on the 1970's smash hit series introduces us to three new angels, all fearless operatives, head-turning beauties and close friends. There's Abby (Rachael Taylor) a Park Avenue Princess who became a world-class thief. Then there's Kate (Annie Ilonzeh), a Miami cop who fell from grace, losing both her career and her fiance. Finally there's Gloria, a disgraced army lieutenant who has a way with explosives. When one of the angels' missions ends in Gloria's tragic death, Charlie persuades them to partner with Gloria's childhood friend, Eve (Minka Kelly), a street racer with a mysterious past. They may not know each other yet, but one thing's for sure–Abby, Kate and Eve will always have each other's backs.
Leonard Goldberg (the original Charlie's Angels) and Drew Barrymore (the Charlie's Angels movies) join forces with Alfred Gough and Miles Millar (Smallville) to deliver the adrenaline rush of the season. Set in scorching-hot Miami, Charlie's Angels delivers nonstop big screen action. With the help of Bosley 2.0 (Ramon Rodriguez), their hot, young technical expert, and the guidance of their enigmatic boss Charlie (Robert Wagner), these angels are an unstoppable crime fighting force.
SHORT:
Get ready for the knockout hit of the year. Charlie's Angels is back and hotter than ever. Meet three ex-bad girls who are earning their wings by busting the really bad guys. Together with legendary producer Leonard Goldberg and Drew Barrymore, Smallville's Alfred Gough and Miles Millar re-imagine the popular 1970's series with more action, more eye candy and more heart than ever before.
CAST
Annie Ilonzeh – Kate Prince
Minka Kelly – Eve
Rachel Taylor – Abby Sampson
Ramon Rodriguez – Bosley
Robert Wagner – Voice of Charlie
CREDITS
Production Company – Sony Pictures Television
Executive Producer – Miles Millar
Executive Producer – Alfred Gough
Executive Producer – Nancy Juvonen
Executive Producer – Leonard Goldberg
Executive Producer – Drew Barrymore
Director – Marcos Siega