'Zookeeper' Trailer: Kevin James Stars In The Most Expensive TGI Fridays Commercial Ever Made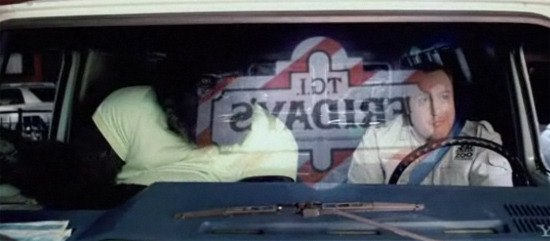 As Cannes rolls along there are a lot of new images and trailers for great, or at least interesting films. And then there's this one. Zookeeper is the movie in which Kevin James thinks about quitting the job he loves (he's a zookeeper, duh) so that Leslie Bibb will like him. But his animal charges can talk, as it turns out, and they teach him all about how to woo women. He probably ends up with Rosario Dawson, who has been working alongside him all this time. And in return, he takes a gorilla to TGI Fridays. This is all in the trailer, which is after the break.
Yes, that's Sylvester Stallone as the voice of the lion. The rest of the cast includes Ken Jeong, Donnie Wahlberg, Joe Rogan, Adam Sandler, Cher, Jon Favreau, Judd Apatow, Jim Breuer, Faizon Love, Bas Rutten, and Nick Turturro.
Yahoo will teach subtle lessons in animal husbandry in HD.
The animals at the Franklin Park Zoo love their kindhearted caretaker, Griffin Keyes. Finding himself more comfortable with a lion than a lady, Griffin decides the only way to get a girl in his life is to leave the zoo and find a more glamorous job. The animals, in a panic, decide to break their time-honored code of silence and reveal their biggest secret: they can talk! To keep Griffin from leaving, they decide to teach him the rules of courtship – animal style.