Seth MacFarlane To Reboot 'The Flintstones' For TV And Film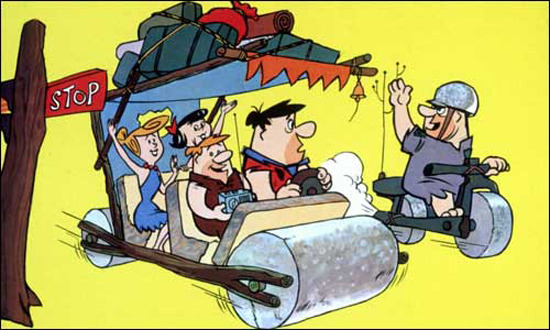 Briefly: It's funny that the people who own the rights to The Flintstones were OK with the two godawful feature films released in 1994 and 2000, but have been nervous about handing the show over to Family Guy creator Seth MacFarlane. But that has been the situation for some time; Mr. McFarlane has long wanted to do a new Flintstones show and/or movie, but a whole list of boulders have been roadblocking the dream.
That changes today, as Fox announced at the company's upfront that Seth McFarlane will now reboot The Flintstones "as a TV and film property," according to Deadline. That's all we've got right now, as the deal has just been put together. McFarlane fans and haters alike — they seem to exist in roughly equal numbers — can start imagining how he'll bring the stone age family back to life. The show will arrive in 2013.