Roberto Orci Suggests A New Animated 'Star Trek' Series Could Materialize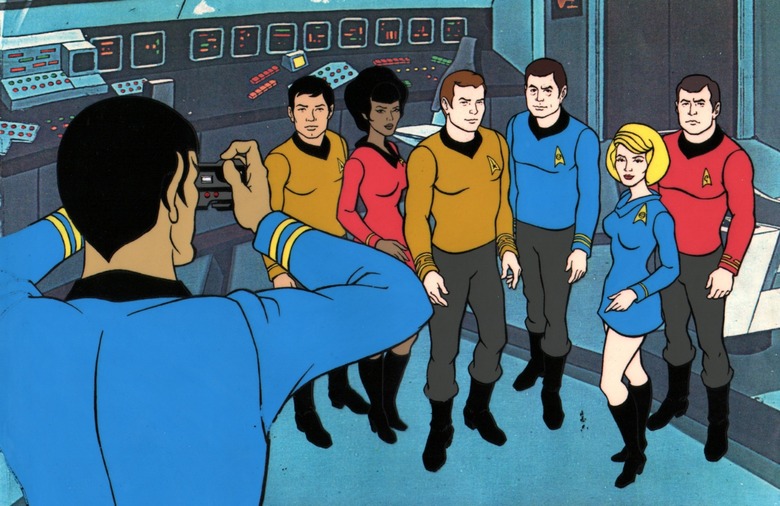 Briefly: This is probably a very good example of one little statement being blown way out of proportion, so don't walk away from this article thinking you will definitely see a new animated Star Trek series in 2013. But last night Star Trek writer Roberto Orci said via Twitter that there have been talks about a new animated show. Fans will probably consider that an exciting prospect; see the brief exchange after the break.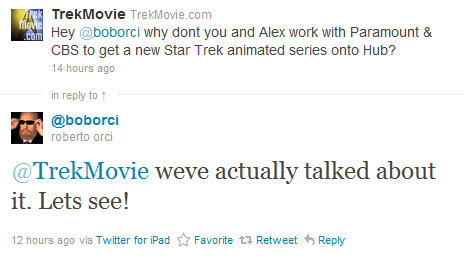 The original animated Star Trek ran from '73 to '74 and was the first successor to the first live-action series, which had found a new following in syndication after being canceled after three seasons in the '60s. The animated show was cheap and weird, but that's part of the charm. Thanks to the nature of animation it could do things the original series was never able to try, and it even had most of the original cast on board to provide voices.
A new animated series might be a fun extension of the current incarnation of Trek on movie screens, and would be very much in keeping with the way genre properties are extended into different formats today.
[io9]