VOTD: The 'Paper Cuts' Art Exhibition By Olly Moss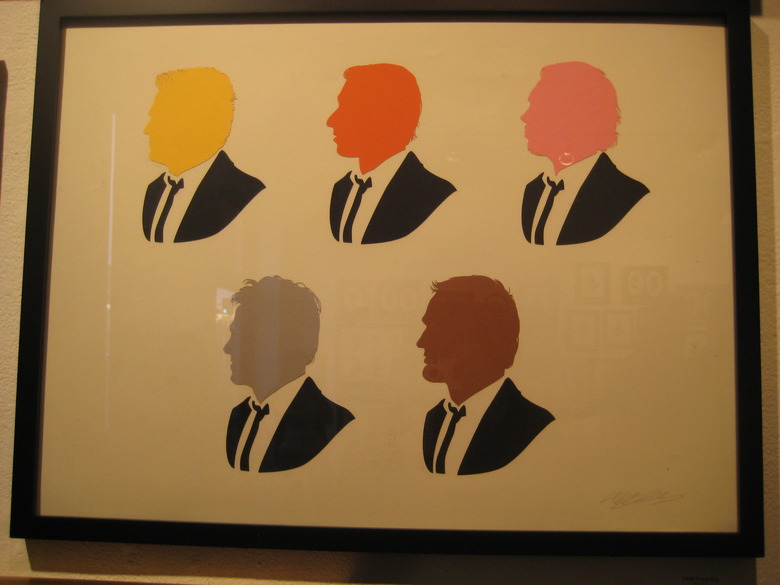 If earlier this week you read our interview with soaring pop culture artist Olly Moss, saw the photos from his new Los Angeles exhibit Paper Cuts, and were disappointed that you couldn't experience it for yourself, we've got the next best thing. The t-shirt company Threadless, which Moss has worked with for years, has created a beautiful video chronicling the opening. Short of heading to Gallery 1988 sometime before May 20, when the show closes, this will give you as good an idea as any of what the show is like.
Disclaimer: Threadless asked to interview me for this video and I actually made the final cut. However, that in no way influenced my decision to write about it. I've been writing about Moss for a while, interviewed him before the show, stood in line for hours and would have posted this regardless.
Still, a huge thanks to Threadless for putting together such an great video and for interviewing me for it. I'm truly honored to be a part of it. It does a fantastic job of depicting the event.
Olly Moss Art Show @ Gallery 1988 from Threadless.com on Vimeo.
My favorite part of interviewing Moss before the show was the obvious passion he has for this material. Like us, he's a huge fan, but also feels like what he's doing is important and you've got to respect that. Here's my favorite quote of his from our interview. It sort of sums up why his opening felt like such a big deal:
I don't think I'm ever going to stop working with pop culture. I wouldn't be interested in doing anything else really, I love it, it's so much fun for me. I'm totally obsessed. But people always ask how you justify doing work with pop culture. And it's kind of a pretentious justification but if you look at classic art, a lot of it is religious and mythic iconography and symbolism. Now a days it's a similar thing. It's just instead of having Hercules, Athena and Apollo it's Darth Vader and Optimus Prime. More stuff that you recognize, stuff that you have an instant connection with, stuff that stands for the same concepts.
What do you think about that and the video, show and concept as a whole?