Lee Daniels Directing Matthew McConaughey, Tobey Maguire, Sofia Vergara & Zac Efron In 'The Paperboy'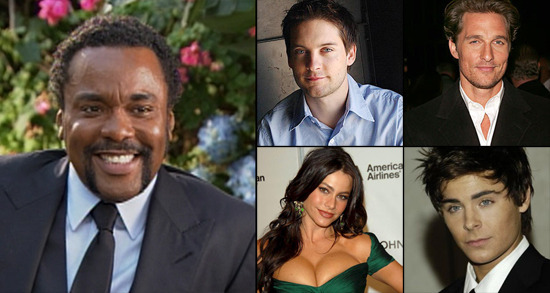 Making a decision about his follow-up to Precious hasn't been a speedy process for Lee Daniels. He was developing Selma for some time, before lack of funding and complications with the Martin Luther King estate pushed that away. There is the Black List script The Butler, which was looking like his next project (and may still be). There were other possibilities, too: the musical The Scottsboro Boys, a remake of Nights of Cabiria (please: no) and Anna in the Tropics.
Then in February, we heard that he might direct The Paperboy, based on Pete Dexter's 1955 novel by the same name. Now he is confirmed to make that last movie, and a cast is in place: Matthew McConaughey, Tobey Maguire, Sofia Vergara, and Zac Efron.
When we first heard about the project it looked like Bradley Cooper might be in the role that Matthew McConaughey now has, but frankly, I like Mr. McConaughey better. After The Lincoln Lawyer, he probably seems like a much better fit to all involved, too. Alex Pettyfer was also rumored, but now he's making Magic Mike with Steven Soderbergh and Overdrive with Pierre Morel. Hey, Mr. Soderbergh, want to do a little horse-trading with Lee Daniels?
THR recaps the story as following " a Miami Times reporter as he returns to his Florida hometown to investigate the imprisonment of a death row inmate." Or, as Vulture said when reporting on the project back in February, it follows "the slacker son of backwater Florida newspaper editor and publisher, who gets pulled into his older, big-city reporter brother's investigation of a rural sheriff's murder, and whether the death-row inmate convicted of it was truly responsible. Being a Pete Dexter novel, things don't go smoothly."
The amusing thing (to me) is that Pedro Almodovar was developing this project for some time — more than ten years — and is still involved in some capacity. While I can see Lee Daniels dreaming of being Pedro Almodovar, he just isn't, and likely won't ever be. Still: he does get some good work out of actors, and as long as he doesn't go for the visual flourishes that were so silly in Precious, this could be good material for him.