'The Wackness' Director Jonathan Levine To Direct 'Legend'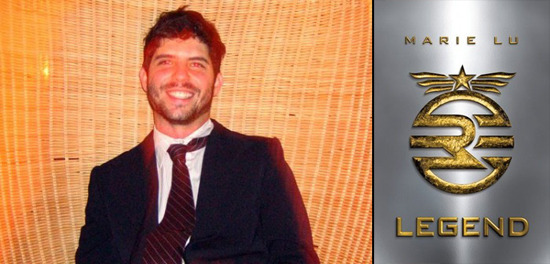 No, the guy who directed The Wackness and All the Boys Love Mandy Lane is not remaking the Ridley Scott movie starring Tom Cruise and a unicorn. Too bad about that. He is, however, working with Twilight producers Marty Bowen and Wyck Godfrey to adapt Marie Lu's novel Legend to film.
This is one of those cases where the book hasn't even been published yet — it doesn't hit until November, so the film is based in part on the presumptive development of a large fanbase. And the plot of Legend sounds enough like other books that have done well that I guess I can see why some hopes are being pinned upon it:
What was once the western United States is now home to the Republic, a nation perpetually at war with its neighbors. Born into an elite family in one of the Republic's wealthiest districts, fifteen-year-old June is a prodigy being groomed for success in the Republic's highest military circles. Born into the slums, fifteen-year-old Day is the country's most wanted criminal. But his motives may not be as malicious as they seem. From very different worlds, June and Day have no reason to cross paths – until the day June's brother, Metias, is murdered and Day becomes the prime suspect. Caught in the ultimate game of cat and mouse, Day is in a race for his family's survival, while June seeks to avenge Metias's death. But in a shocking turn of events, the two uncover the truth of what has really brought them together, and the sinister lengths their country will go to keep its secrets.
There are a lot of well-worn ideas in there: a divided, possibly fascist future society, kids from opposite sides of the tracks, a Robin Hood sort of lead (Day) and a secret that links the kids. But if the characters and plotting are good all those familiar elements might be advantages, rather than sticking points.
Before this project goes anyway Jonathan Levine will still make Warm Bodies, with Nicolas Hoult and Teresa Palmer. (He's also finishing 50/50 right now, the cancer dramedy with Seth Rogen and Joseph Gordon-Levitt.) And if Legend hits shelves and fails to make any real impact, we might just find that the projects fades into the background, as so many other similar ones have in the past. [THR]