/Film Has Your Ticket To 'Attack The Block' 25 On 25 Advance Screenings In 25 Cities On May 25th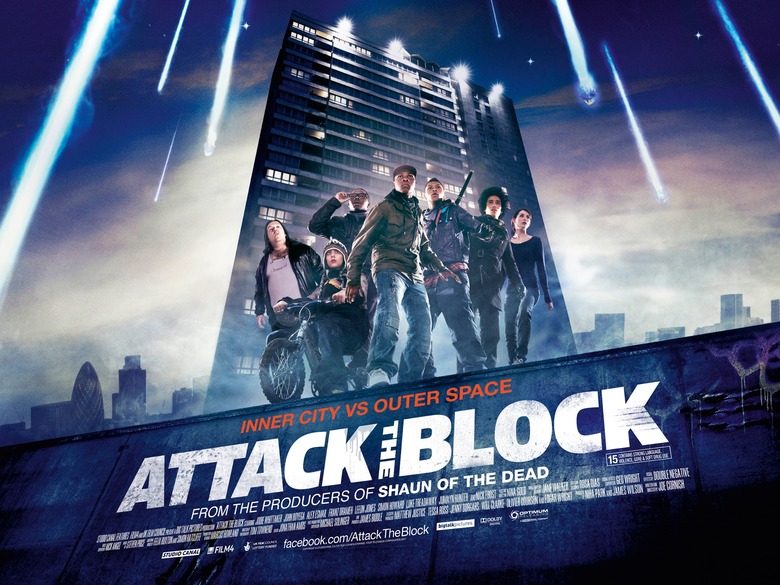 Since the film's premiere at the 2011 SXSW Film Festival, you've been hearing some incredible hype for the Edgar Wright-produced Joe Cornish-directed sci-fi action film Attack the Block.
Inner City vs. Outer Space. About a teen gang in South London defending their block from an alien invasion.
I finally got a chance to see the film last month and don't believe the hype — the movie is actually even better than what you've heard. The film hits theatres in the UK this week, but no US release date has yet been announced. I'm guessing Screen Gems is planning a release near Halloween 2011. But you don't have to wait that long to see it because we have your exclusive ticket to an early sneak preview screening.
To enter to see Attack The Block at one of the 25 on 25 Fan Appreciation Screenings, head over to our exclusive Gofobo page now and enter your information.  That's 25 cities on May 25th."A list of screening cities is included after the jump.
ATB EARLY SCREENING MARKETS:
1. New York
2. Chicago
3. Atlanta
4. Detroit
5. San Francisco
6. Boston
7. Philadelphia
8. DC
9. Miami
10. Dallas
11. Denver
12. Seattle
13. Minneapolis
14. Cleveland
15. Kansas City
16. Houston
17. San Diego
18. Phoenix
19. Sacramento
20. Orlando
21. Baltimore
22. Pittsburgh
23. St. Louis
24. Toronto
25. Vancouver