Fox Picks Up 'Alcatraz' But Not 'Locke & Key;' Cancels 'The Chicago Code'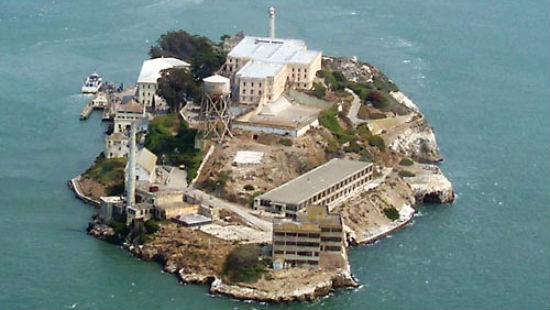 While one highly anticipated genre television show will get its chance to shine, another will not. Fox was the first network to announce their upcoming slate of shows and have ordered Alcatraz, the J.J. Abrams produced show starring Sam Neill and Jorge Garcia, to series. Awesome. However Locke & Key, based on the Joe Hill graphic novel starring Nick Stahl and Mirando Otto, was not picked up. Bummer.
In addition, Fox has canceled Peter and David's favorite new show The Chicago Code as well as Christian Slater's latest show, Breaking In and Tim Roth's Lie to Me.
After the jump, read more about those shows as well as some others that Fox could cancel well before their time.
Several outlets published info on the Fox announcements, including The Hollywood Reporter.
We'll start with the good news. Recently, Alcatraz was thought to be on the bubble but the fact that it got picked up should excite anyone who loved Lost or currently loves Fringe. The show is about a bunch of prisoners on The Rock who disappear in the 1960s and reappear today. Not only are Neill and Garcia cast, Sarah Jones will play one of the FBI agents tasked with capturing these fugitives and figuring out how they traveled through time.
Also on the good news side, Fox's relationship with the Deschanel sisters continues. Of course Bones, with Emily Deschanel, is coming back, but her sister Zooey Deschanel now has her own show too. She's starring in The New Girl, where she'll play a normal girl with three crazy roommates. It's a single camera comedy. They'll also premiere The Finder, a Bones spin-off and I Hate My Teenage Daughter with Jaime Pressly.
Now onto the bad news. Fans were excited about the possibility of Locke & Key making it to television but, alas, that won't be happening. It might be shopped to other channels but that's just a rumor at this point. The show, about a family moving into a haunted house, kind of seems like it would find a good home on SyFy or something like that. We'll wait and see.
Also, though it received rave reviews, The Chicago Code is no longer. It seems that "Fox suits loved the show, but have a business to run." At least that's what showrunner Shawn Ryan said on Twitter, referencing low ratings.
For more on these shows, as well as others that are coming and going, head over to The Hollywood Reporter. Are you more excited for Alcatraz or upset that Locke & Key and Chicago Code are gone?