Casting Bits: James Franco Finds His Sal Mineo, Kiefer Sutherland In 'Sleight Of Hand', Rachel Weisz Being Considered For 'Thin Man'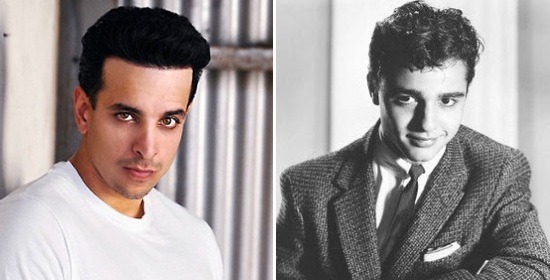 We reported a few months ago that James Franco had optioned Michael Gregg Michaud's biography of Rebel Without a Cause star Sal Mineo, with the intention of writing and directing (but not acting in) a biopic about the actor. Now it looks like he's found his star. Val Lauren has been cast as the lead in the film, which is currently going by the title Sal.
Michaud's book Sal Mineo: A Biography deals with Mineo's rise to fame, his conflicted sexuality, and his tragic murder at the age of 37. Lauren expressed his excitement about the role to The Hollywood Reporter:
Sal Mineo himself was an extraordinary and super complex guy... People know him for Rebel Without a Cause, but he was technically the first actor who came out of the closet. He was very brave.
Lauren's past credits include Dallas 362, The Salton Sea, and the short film Help, which he also wrote and directed. In addition to Sal, Lauren's upcoming projects also include a guest spot on Hawaii Five-O and a feature film adaptation of Help (not to be confused with The Help). [The Hollywood Reporter]
After the jump, new parts for Kiefer Sutherland and Rachel Weisz.
Production company Hannibal Classics expects to sell the film during the Cannes Film Festival, which begins today. Production on Sleight of Hand will begin in July. Sutherland will next appear onscreen in Lars von Trier's Melancholia, which will premiere at Cannes. [Variety]
Right on the heels of the exciting news that Rachel Weisz is in talks to star in The Bourne Legacy comes a report that she's also being considered for Rob Marshall's The Thin Man remake. An unnamed source told Cinema Blend that the actress is "somewhere at the top of their wishlist" to play Nora, one-half of a crime-solving married couple. Johnny Depp is already set to play the other half, Nick. In the 1934 version, the roles of Nick and Nora Charles were played by William Powell and Myrna Loy.
Casting for the new film, however, is still in the early stages at this point — Weisz hasn't actually entered talks for the role yet. Apparently, the project is still "in development" as Warner Bros. waits for Depp to find room for it in his busy schedule. Weisz's calendar isn't exactly wide open, either. She has several upcoming projects, including Fernando Meirelles' 360, Bourne, and Oz: The Great and Powerful. [Cinema Blend]