Rachel Weisz A Likely Pick For 'The Bourne Legacy'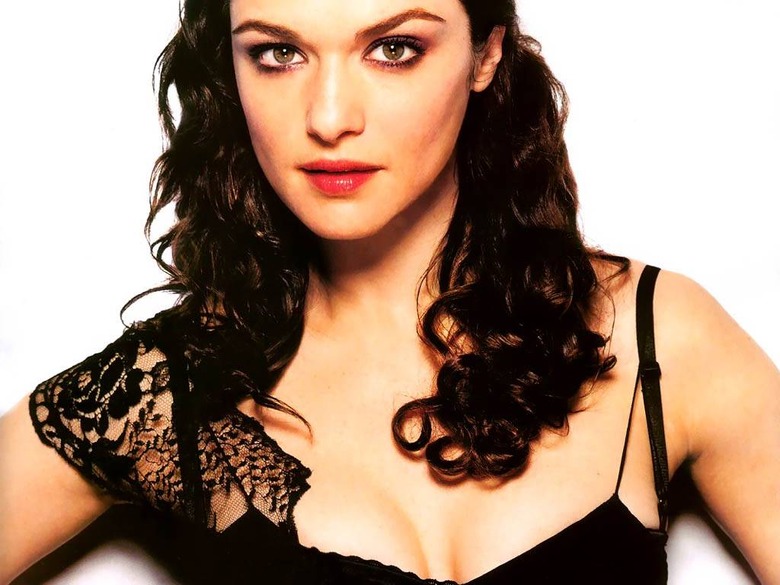 Is Rachel Weisz's career taking a turn back to the mainstream?  While she made her first big impression on many audiences in The Mummy, she's not really known for big-budget action flicks or mainstream genre stuff. But working with good directors and casts can be a lure, as can a big paycheck. She was recently said to be in serious talks to play a key role in Sam Raimi's Oz, the Great and Powerful. That was a bit of a surprise, as is this.
Now she's also reportedly in 'deep talks' to play the female lead in The Bourne Legacy.
Deadline says she would be one of the film's many new additions to the Bourne storyline, "an operative from a covert government program that is even more dangerous than the Treadstone brainwashing program that hatched Bourne." She would certainly be a hell of a counter to Jeremy Renner, who is the lead of the Bourne re-launch / parallel series. (Remember, he's not playing Jason Bourne, but another, similar agent in the same narrative world.)
Scheduling may be an issue, however, as Oz is meant to shoot this summer and Bourne in September. I'd love to see her knock both out this year, but we don't know if that'll happen. Still: a pleasing prospect. I'm not sure which film I'd rather see her take — I'd almost rather see her go over the top as an evil witch for Sam Raimi in Oz. (She'd be Evanora, sister of Theodora (Mila Kunis) and Glinda (not yet cast). Theodora starts out as a good witch, alongside her beautiful sister Glinda, but after her sexual advances are jilted by Franco's salesman, she's convinced by Evanora to switch sides and help her older sister rule Oz.)
What are your thoughts here?