'Dark Knight Rises' Bits: Possible Lazarus Pit Spotted, New Rumor Suggests Backstory For Bane, Marion Cotillard Says Her Role Is "Small"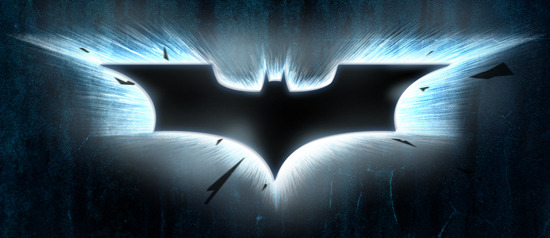 Speculation about the plot of Christopher Nolan's The Dark Knight Rises has been running wild ever since the credits rolled on The Dark Knight, and we have for you today a few bits that may offer hints as to what we can expect to see. Although nothing's been officially confirmed, some photos and an on-set report suggest that Ra's al Ghul (Josh Pence) and Bane (Tom Hardy) may be spending time around the Lazarus Pit. And while we still don't know exactly how Marion Cotillard's Miranda Tate will fit into the film, a soundbite from the actress suggests her part won't be a big deal. Hit the jump for more.
The Lazarus Pit is mythical vats of arcane chemicals in the DC comics universe. The most common user of the pit is Ra's al Ghul. Ra's al Ghul accidentally discovered the first Lazarus Pit as a cure for the dying son of a sultan he worked for. The Pit had a terrible side effect, however; it turned the Prince temporarily insane, leading to him killing the doctor's wife. After being blamed for the murder, the man who would become Ra's Al Ghul was buried in the desert. He was rescued by a tribe and a boy named Huew. After this he used the Lazarus Pit to save himself, and vowed to avenge his wife. The doctor gave himself the title Ra's al Ghul – The Demon's Head.
And here are the pictures:
[No photo]
All we have to go by at this point are these photos, so the presence of the Lazarus Pit is far from certain. However, an unconfirmed report on the The Dark Knight Rises Community (via Screen Rant) seems to back up the notion that the structure is indeed a Lazarus Pit — or some similar magical vat capable of producing a monster:
Eyewitnesses and crew members told us of a particular scene being filmed," the site reports, "where a bald-headed child wearing ragged clothes emerges from the well and pulls his hood over his head. From the conversations, we reckon this is a young Bane, emerging from a vat of Venom, trained by Pence's Ra's al Ghul. The years of addiction to Venom builds him to be a massive monster with amped up senses, intelligence and physical prowess.
Once again, the eyewitness report should be treated as pure conjecture at this point. Keep in mind that the above quote is just the word of someone posting on a Facebook company, rather than a confirmed statement from someone officially associated with the film. So yes, this is more "shameless rumor-mongering" than "fact-based reporting" — but would you really want us to keep a rumor from you when it's this juicy? I didn't think so. [Comic Book Movie and Screen Rant]
In other TDKR news/speculation bait: Cotillard recently sat down with French publication Madame Figaro. When asked whether it was difficult to step away from her career temporarily in order to have a child, the actress gave this answer:
No, because the need for a child at some point is stronger then anything and afterwards I start up again with the shooting of Christopher Nolan's Batman, to go back to it nicely, it's a small role and a very comfortable one for a new mother.
(For the record, I'm sure it's just a bad translation that's making her sound grammatically challenged — I'm sure the quote sounds just fine in French.)
So we now have confirmation that her role in Dark Knight Rises is... small. Okay. As previously reported, Cotillard's part is that of "Miranda Tate, a Wayne Enterprises board member eager to help a still-grieving Bruce Wayne resume his father's philanthropic endeavors for Gotham" — but confirmation of her character's name hasn't stopped fans from speculating that she might still turn out to be Talia al Ghul. Her quote about her TDKR role suggests that her character, whether or not she's secretly Talia al Ghul, isn't central to the main plot. [If It's Movies]