Charlie Hunnam To Star In Guillermo Del Toro's 'Pacific Rim'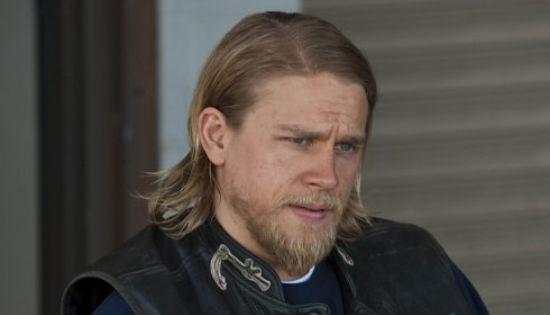 Guillermo Del Toro has his leading man for the upcoming monster vs. robot movie Pacific Rim. Deadline reports that Charlie Hunnam is in negotiations to star in the film, which will be Del Toro's first directorial effort since 2008's Hellboy: The Golden Army. Hunnam starred in Judd Apatow's Freaks and Geeks follow-up Undeclared, the upcoming drama The Ledge but is best known for his role as Jax Teller on Sons of Anarchy.
Pacific Rim is about an alien race attacking the Earth on either side of the Pacific Ocean and how humans create huge, advanced robots to battle them. Legendary Pictures and Warner Bros. hope to have it in theaters Summer 2013 with shooting to begin in September. There's more after the jump.
Deadline first broke the news of the casting which was then quickly followed by The Hollywood Reporter.
According to the Hollywood Reporter piece, Pacific Rim – which was written by Travis Beacham – is influenced by mecha, a sci-fi and animation sub-genre which features humans piloting giant robots. Some more famous examples are Gundam and Evangelion. Hunnam's role, the lead of the movie, is rumored to be of a pilot of one of the mechs forced to climb back into one because of the impending doom.
Let's start with the point of this post: Hunnam. I've been a fan ever since Undeclared and though I don't watch Sons of Anarchy, I have seen The Ledge as well as some other of his films not only is the guy talented, he's got tons of range. He's way overdue to breakout in a big movie like this.
As for Del Toro, this certainly feels like a much bigger movie then he's ever done – sort of Godzilla meets Transformers meets Independence Day – which is odd considering this was his fall back project when Universal pulled the plug on At the Mountains of Madness. The difference being Pacific Rim seems to be more PG-13 friendly.
What are your thoughts on Hunnam teaming up with Del Toro to jump in some robots and kick some giant alien ass?