Page 2: Scott Pilgrim, Totoro, Star Trek, Pulp Fiction, Black Swan, Star Wars, Home Alone, Battlestar Galactica, Tintin, Super 8
We may receive a commission on purchases made from links.
What is Page 2? Page 2 is a compilation of stories and news tidbits, which for whatever reason, didn't make the front page of /Film. After the jump we've included 46 different items, fun images, videos, casting tidbits, articles of interest and more. It's like a mystery grab bag of movie web related goodness. If you have any interesting items that we might've missed that you think should go in /Film's Page 2 – email us!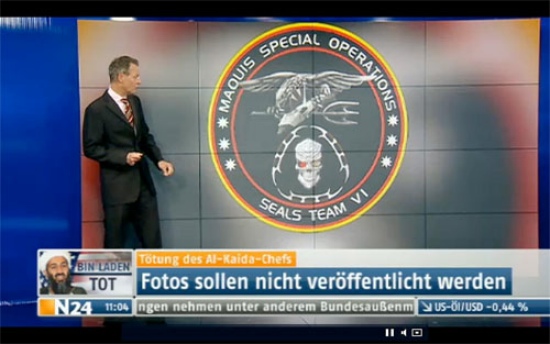 This weekend, a German news station mistook a Star Trek fan-made image for the emblem for the US Navy SEAL team which killed Osama bin Laden. The anchor didn't notice the Klingon skull, bolted-on eyepatch, phaser, 3 Klingon bat'leth swords or the word "Maquis."
You can now buy the book The Philosophy of Charlie Kaufman, a collection of "fourteen bold and engaging original essays on his screenplays and films, written by more than a dozen scholars from diverse fields of enquiry."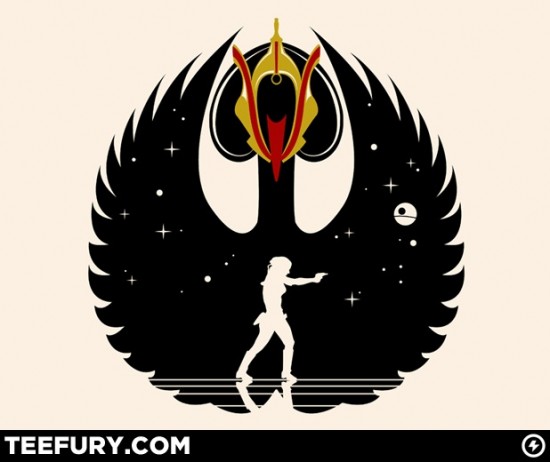 Today's t-shirt of the day on TeeFury is a Natalie Portman-focused Black Swan/Star Wars mash-up design titled Queen Swan.
Our friends at Nakatomi are having a crazy Tubes of Mystery print sale. If you're interested in pop culture art prints, you will definitely want to check this out.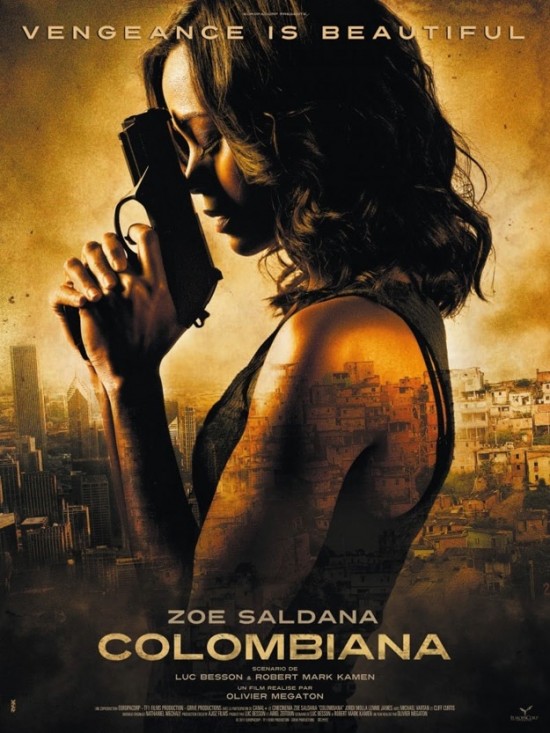 ComingSoon has premiered the international poster for Colombiana, starring Zoe Saldana and Michael Vartan.Invasion of the Body Snatchers and Airport actress Dana Wynter has died at age 79.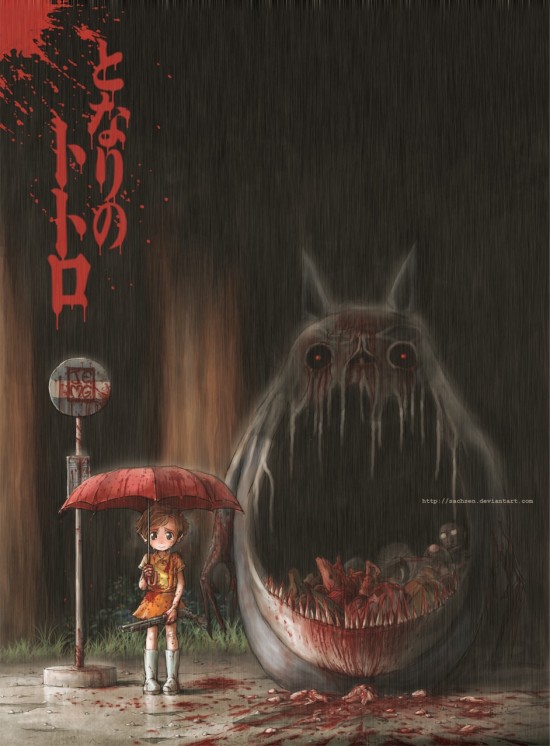 Sachsen created this piece of demonic Totoro fan art.
The Jodie Foster-directed film The Beaver starring Mel Gibson had a very disappointing opening box office, grossing just $104,000 from 22 theaters.
Watch this montage of memorable movie sandwiches.
Why was Karate Kid star Ralph Macchio thanked in the credits of Thor? Well, he wasn't thanked. It was a thank you to a different Ralph Macchio, who was Marvel comic book writer who co-wrote Thor back in the early '80s.
Due to the amount of graphics and images included in Page 2, we have to split this post over a BUNCH pages. Click the link above to continue the second page of Page 2.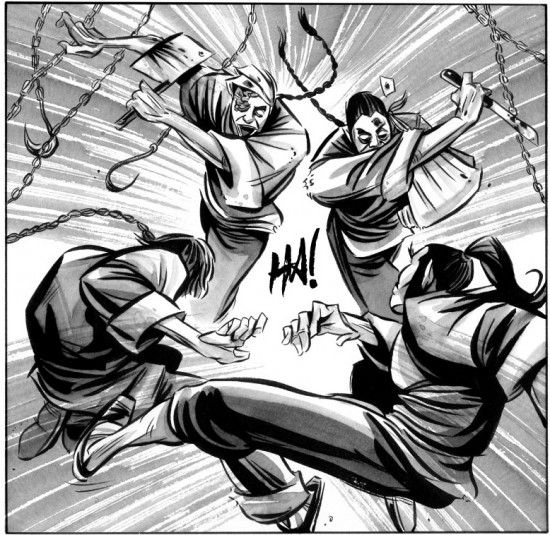 Read a 250-page preview of the upcoming 464-page zombie kung-fu graphic novel Infinite Kung-Fu on Top Shelf Comix's website.TBR lists 10 actors that did the best interpretations of their real life characters.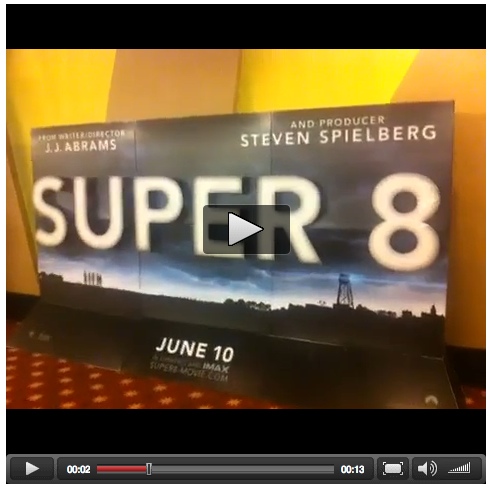 I discovered the hidden secret in the Super 8 theatre standee over the weekend.
Pop Bunker lists the 10 Greatest Words Given To Us By Television.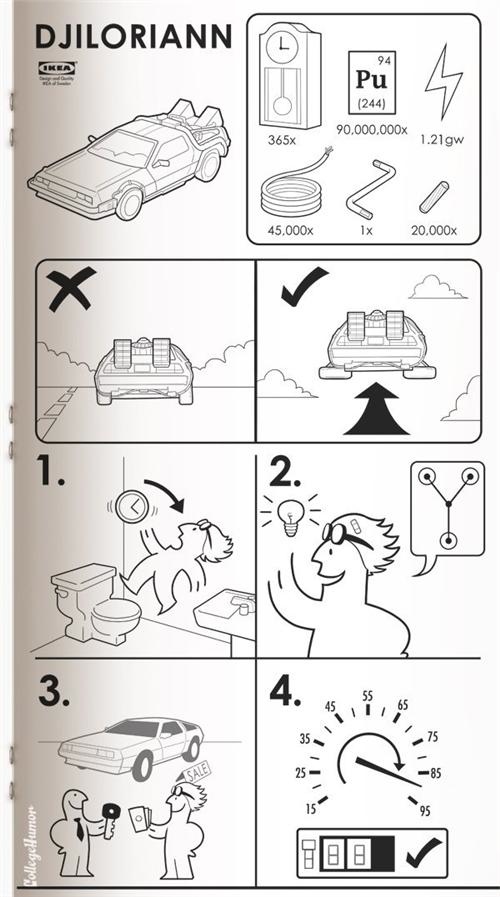 Caldwell Tanner has created a set of IKEA-inspired instruction sheets for how to put together some classic science fiction creations.
Geoffrey Rush talks about playing Tomar-Re in Green Lantern: "I was absolutely, exclusively putting down my voice tracks. When I got the offer for it I said, 'Haven't they made that film?' They said, 'No, it's a completely computer-generated character.' I saw the artwork and I said, I would love to be that guy. Because I had voiced an Owl in 'Legend of the Guardians: The Owls of Ga'Hoole,' and I'd voiced a Pelican in 'Finding Nemo' and I thought I could really improve on that now by being half-bird, half-fish, part lizard.You don't get to do that in a live-action film."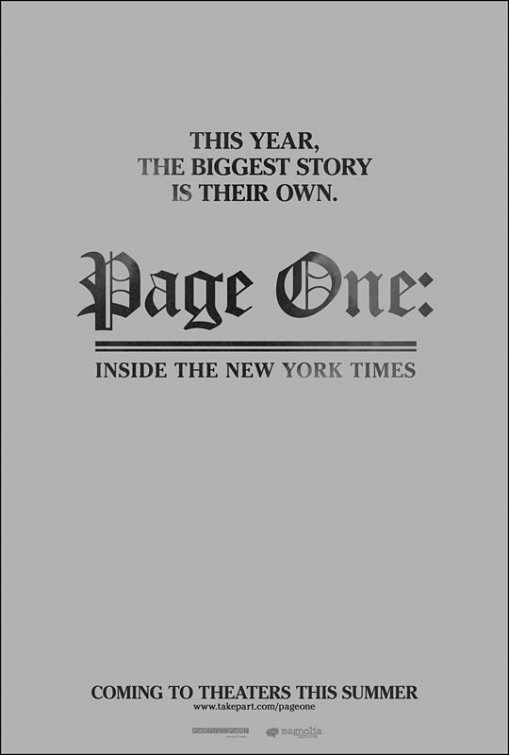 Magnolia has released a poster for the documentary Page One.
Johnny Depp won't be able to watch his new film Pirates of the Caribbean: On Stranger Tides in 3D, because the actor is "part of a small segment of the population that can't process three-dimensional effects in movies."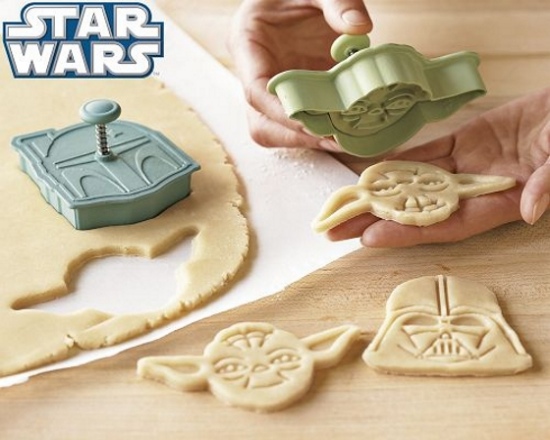 Williams-Sonoma is selling a Star Wars Cookie Cutter Set.
20th Century Fox has hired Ellen Rapoport to pen the feature film adaptation of Adena Halpern's book 29: A Novel.
Due to the amount of graphics and images included in Page 2, we have to split this post over a BUNCH pages. Click the link above to continue the third page of Page 2.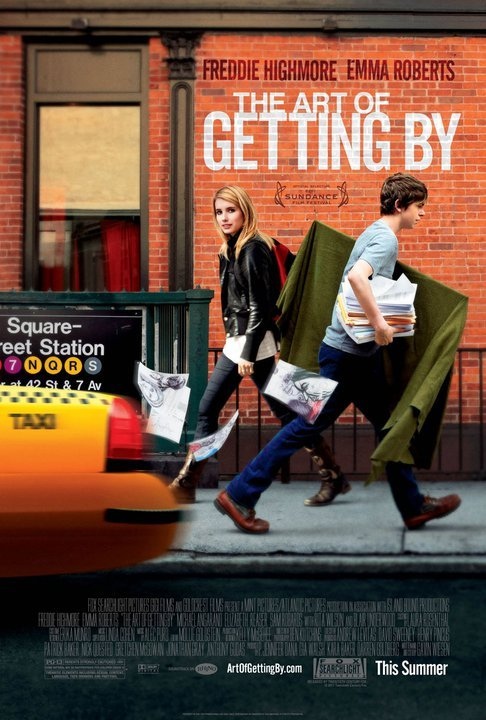 Fox Searchlight has released the movie poster for The Art of Getting By.
WDSD lists 10 Terrifying Movie Moms Who Could Use Some Flowers.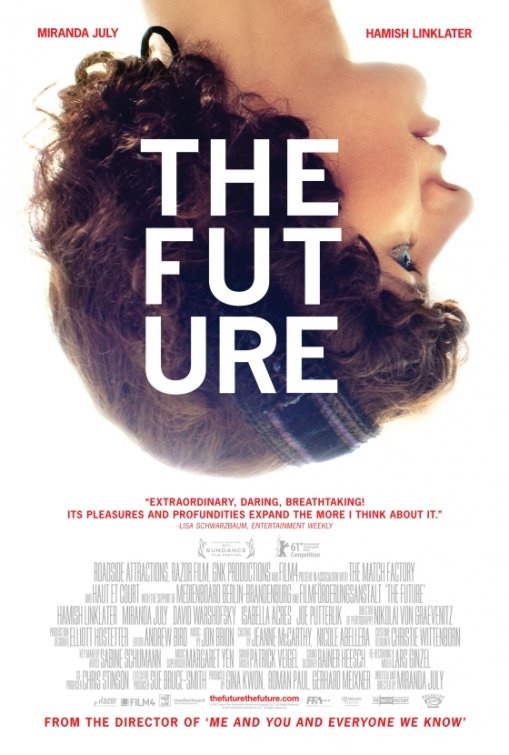 Check out the poster for Miranda July's film The Future.Topless Robot lists Top 10 Major Comics Events That Actually Mattered.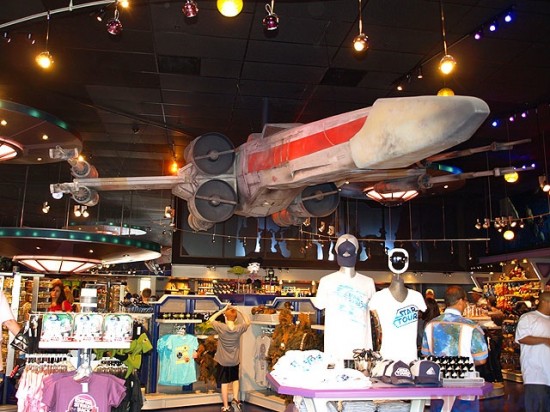 Disneyland have reopened the Star Tours gift shop Star Trader with a replica of X-wing hanging from the ceiling.  More photos here.
Disneyland has also extended ElecTRONica through Labor Day.
Aperfecte has put together this Scott Pilgrim vs. The World music video.
Woman's Day lists the Top 10 Surprising Stars Who Started In Soap Operas.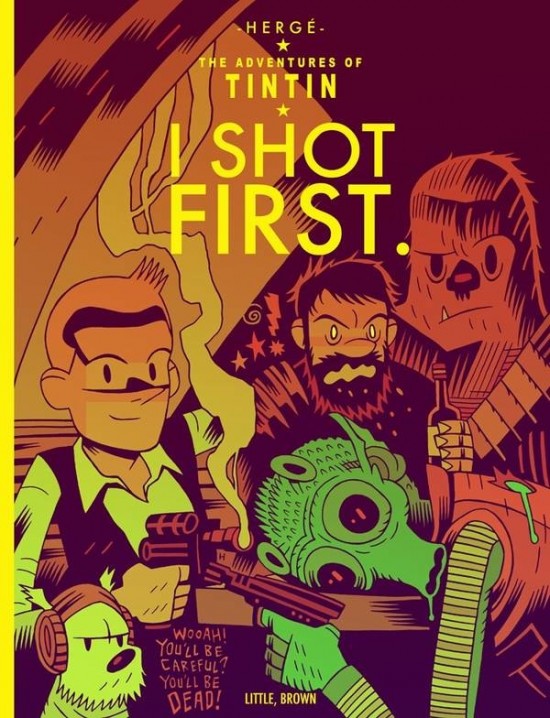 Science fiction film posters as Tintin cover art.
CBS Films has acquired the U.S. distribution rights to The Woman in Black, the gothic horror thriller starring Daniel Radcliffe.
Due to the amount of graphics and images included in Page 2, we have to split this post over a BUNCH pages. Click the link above to continue the fourth page of Page 2.

Here is the logo for the the upcoming Pixar short film La Luna, which has been described by producer Kevin Reher as "beautiful, it's lyrical, it's very different from all the other ones. It's amazing how easy it can be when you just have three characters and two sets."
Summit has announced release dates: Gone starring Amanda Seyfried, Jennifer Carpenter and Sebastian Stan will be released February 24th, 2012 and Cold Light of Day, starring Henry Cavill and Bruce Wilis will open on April 6th, 2012.
The Sacramento State Jazz Singers performed an acapella version of  "All Along the Watchtower", which many geeks remember from Battlestar Galactica (Arrangement by Ian Brekke).
Short List lists 10 Cartoon Characters Who Would Never Have Held Down Their Day Jobs.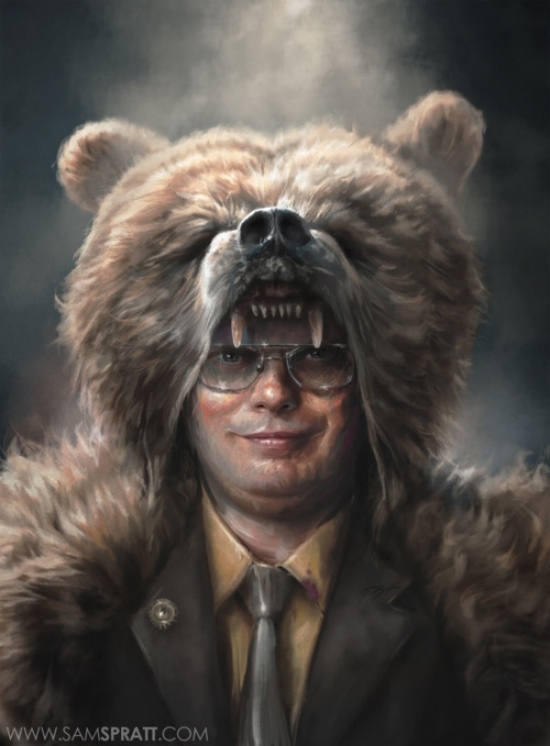 Sam Spratt created this portrait of Rainn Wilson as Dwight K. Schrute from The Office.
Fast Five director Justin Lin tells MTV that he is still actively working on a Highlander remake:  "I've been working with ['Iron Man' writers Art Marcum and Matt Holloway] on the script. That's one where Summit has been really good [about letting it develop], and for me, it's about making sure that we can take it to the place where I feel comfortable and great about making it. I feel like I have a very good studio and team and we're working on it."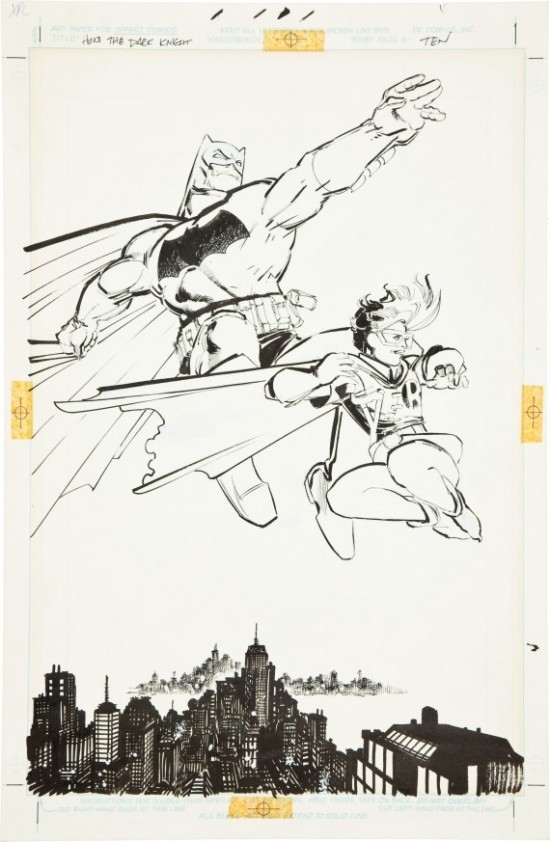 An original art splash page from Frank Miller's Dark Knight Returns has sold for a record $448,125.
Olivia Wilde comments on the frequent rumors that she is a candidate to play Laura Croft in the Tomb Raider prequel:  "As far as I know right now, I'm not playing Lara Croft," she said simply. "No."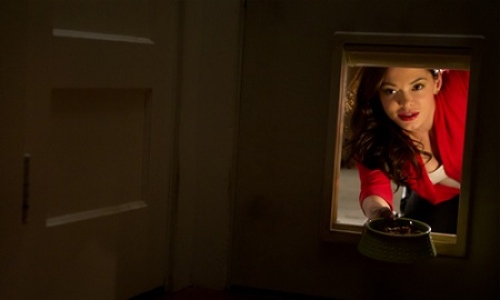 Check out the first photos from Victor Slava's horror film Rosewood Lane starring Rose McGowan.The Hangover: Part II is on track to outpace the original's opening weekend box office.
Due to the amount of graphics and images included in Page 2, we have to split this post over a BUNCH pages. Click the link above to continue the fifth and final page of Page 2.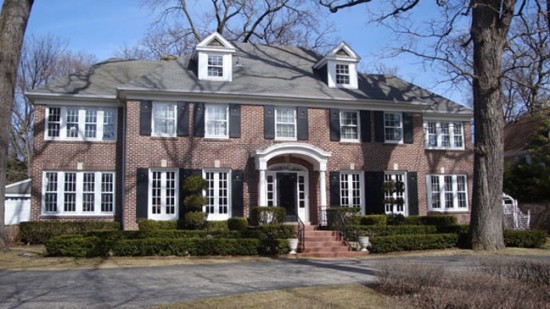 The house featured in Home Alone is for sale for $2.5 million.
Listen to some of Basement Jaxx's Attack the Block score.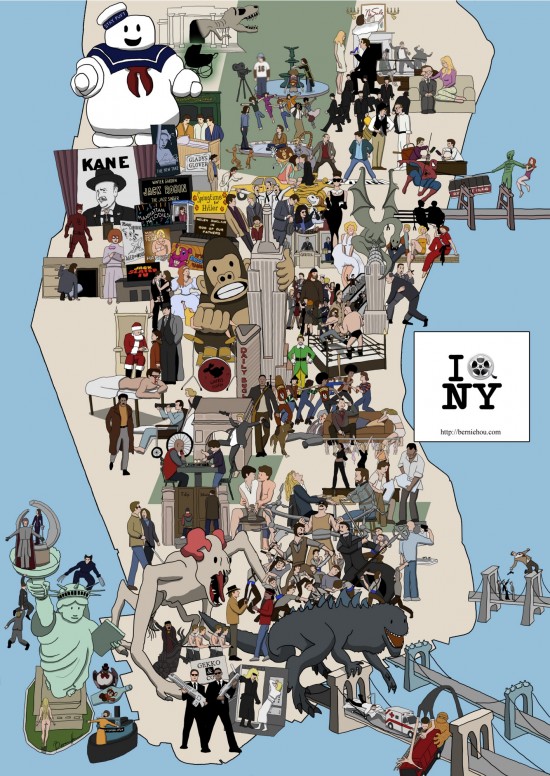 Bernie Hou created this New York City movie map, illustrating 91 movies that take place in the city.
THR lists 10 Production Facilities That Are Giving Hollywood a Run for Its Money.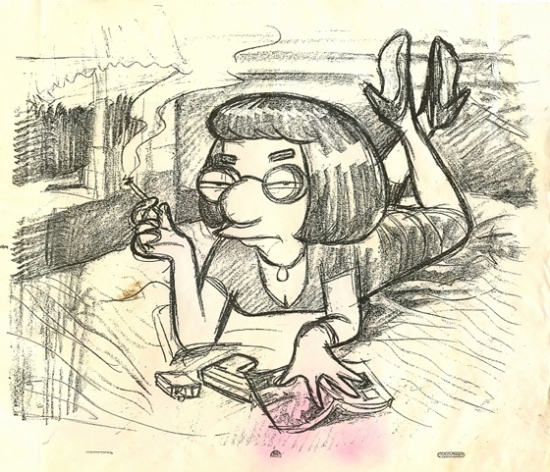 Check out a series of Pulp Fiction/The Simpsons mash-up fan art.Judd Apatow talks to MTV about the in-development Pee-Wee Herman movie: "All the Pee-wee stuff is for a wide audience," Apatow said when asked if he's going for a more adult or broad audience-targeted film. "'Pee-wee's Big Adventure' was for a wide audience. [Paul Reubens] is about to hand in the draft and I'm very, very excited. I thought his HBO show was hysterical and there is nothing more fun in life than reading pages that Paul Reubens has written for Pee-wee Herman. It's just the treat of all time."