'The Skin I Live In' Teaser Trailer: Pedro Almodovar Prepares To Creep Out Cannes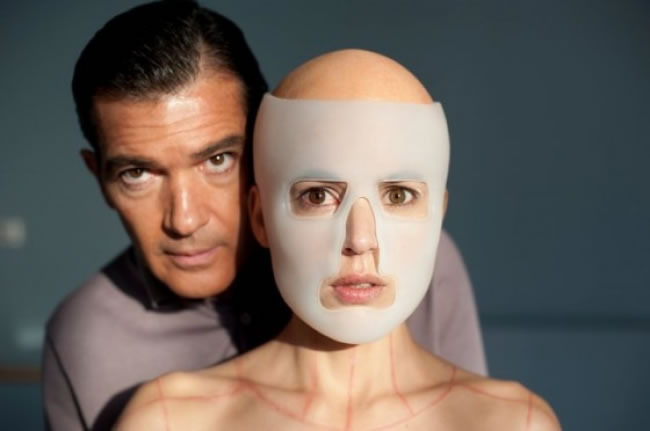 We may receive a commission on purchases made from links.
The working team of director Pedro Almodovar and actor Antonio Banderas was once potent, and while Mr. Almodovar has continued to make excellent films since their last pairing (Tie Me Up! Tie Me Down! in 1990), Antonio Banderas has been slowly defanged over many years. So their reunion was reason enough to celebrate. The fact that their first film together in 20 years, The Skin I Live In, is a very messed-up sounding story about a surgeon and his... unusual... relationships with women make it even more tantalizing.
The film premieres very soon in Cannes and has a November release date planned via Sony Pictures Classics in the US. Now there is a wildly creepy teaser, which you can see after the break. This one is either going to significantly increase your interest in seeing the film, or help that interest dissipate altogether.
I don't know about you — I expect some very differing reactions to this — but now I'm even more ready for this film. Antonio Banderas looks like he's in rare form here. We haven't seen him look like this in far too long, and I welcome the return. Check out a couple more teaser images here.
Here's the synopsis from Cannes, which suggests that the film is just a bit different from the source novel (Tarantula, by Thierry Jonquet) if no less twisted:
Ever since his wife was burned in a car crash, Dr. Robert Ledgard, an eminent plastic surgeon, has been interested in creating a new skin with which he could have saved her. After twelve years, he manages to cultivate a skin that is a real shield against every assault. In addition to years of study and experimentation, Robert needed a further three things: no scruples, an accomplice and a human guinea pig. Scruples were never a problem. Marilia, the woman who looked after him from the day he was born, is his most faithful accomplice. And as for the human guinea pig...
The Skin I Live In also stars  Elena Anaya, Marisa Paredes, Jan Cornet, Roberto Alamo, Blanca Suárez, Eduard Fernández, José Luis Gómez, Bárbara Lennie, Susi Sánchez, Fernando Cayo and Teresa Manresa. [Flix, via Twitch]