Jay Baruchel To Pen 'Random Acts Of Violence' And 'Exorcism Diaries'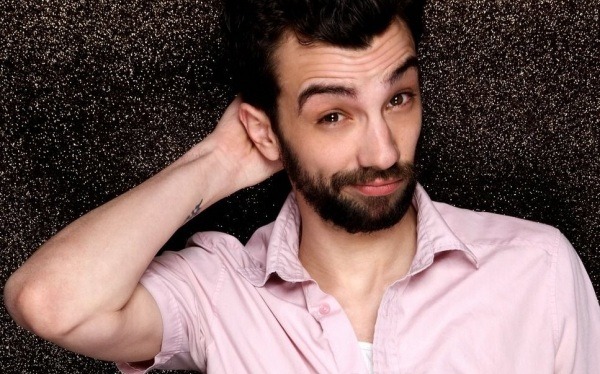 Jay Baruchel is best known for his acting roles — his respectably diverse resume includes turns in How to Train Your Dragon, Tropic Thunder, Almost Famous and Judd Apatow's brilliant-but-cancelled Undeclared — but pretty soon, we'll know him as a screenwriter, too.
Baruchel had his first feature screenwriting credit with the upcoming hockey comedy Goon, which he co-wrote with Superbad scribe Evan Goldberg. Now, Baruchel has signed on for two more writing projects: the comic book adaptation Random Acts of Violence, and a rewrite of Exorcism Diaries, based on Mark Opsasnick's The Real Story Behind The Exorcist. Baruchel will be collaborating on both projects with writing partner Jesse Chabot. Read more after the jump.
Random Acts is the blood-soaked story of two comic creators and their ultimate horror character Slasherman creation gone very wrong. The creators start to see success flowing like a river, but when that river turns bloody and people start dying in the midst of a signing tour, it becomes clear that their creation has taken a life of its own.
The film will be adapted from Image Comics' series of the same title, by Jimmy Palmiotti and Justin Gray (the guys behind DC Comics' Jonah Hex).
Exorcism Diaries, on the other hand, follows a reporter who sets out to investigate the events of The Exorcist, only to have odd, scary things start happening to her. Basically, the moral of both of these films seems to be: Don't write about creepy things, lest creepy things start happening to you in real life. And yet, Baruchel doesn't seem to be taking his own advice.
Baruchel's writing career is clearly taking off, but fans of his nerdy-cute visage need not grieve. Baruchel's other career, in front of the camera, shows no signs of slowing down either. Baruchel's next acting projects include the aforementioned Goon, David Cronenberg's Cosmopolis, and a sequel for How to Train Your Dragon.