Casting Bits: Bill Murray Confirmed And Laura Linney Added To 'Hyde Park On Hudson;' Vincent D'Onofrio In 'Mall'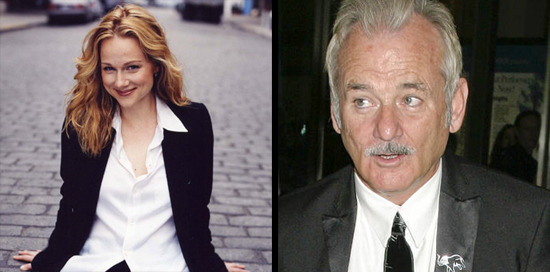 The best news in March might have been that Bill Murray was likely to play President Franklin Delano Roosevelt in a film called Hyde Park on Hudson, which is a slight fictionalization of the first visit of King George VI and Queen Elizabeth to America. Now he is confirmed and Deadline reports that Laura Linney will play Daisy, aka Margaret Suckley, a distant cousin and good friend of FDR with whom he was enjoying an affair as the royals were visiting.
Roger Michell is directing the film from a script that Richard Melson wrote based on his own play.
After the break, Vincent D'Onofrio, Chelsea Handler and Eric Bogosian will star Mall, which is adapted from a book by Eric Bogosian, and will be directed by a guy from Linkin Park. Yep.
Deadline reports on Mall, which will be the first feature from Joe Hahn, the DJ/sample guy from Linkin Park. He has said that music is more of a side project for him, and has directed many music videos for the band and other acts. He has done work in TV, and holds the rights to adapt China Mieville's novel King Rat to the screen. So not anything close to a newbie with the camera, but it will remain to be seen what he can do with a feature. Nice cast he's got, though.
Mall will follow "the intersecting paths of five disaffected suburbanites: a stoner teen, a restless housewife (a dark role to be played by Handler), a voyeuristic businessman (D'Onofrio), a mall security guard and a trigger-happy crystal meth addict who heads to the mall looking for trouble. Bogosian will play a store owner."
Vincent D'Onofrio said in a statement,
This film will be a comment on social violence. It begins as a man walks through the front door of a suburban mall armed to the teeth, causing five strangers to embark on a night that will change them forever. As the bullets fly, one teenage boy hurtles through the night on a collision course with the man he will become.