'Project Nim' Trailer: Where Does The Line Between Man And Animal Really Fall?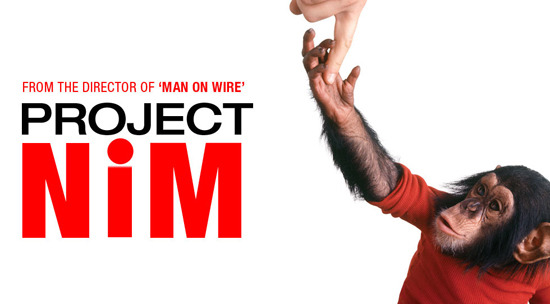 'From the director of Man on Wire' is all a film needs to get my attention, and Project Nim definitely does not look like it is going to disappoint. The film, which explores the relationship between man and other species through the lens of a loose experiment designed to teach sign language to a chimp, premiered at Sundance to very good notice. Now there's a trailer, and I think any of you that watch it will be ready to see the film afterward.
At Sundance David reviewed the picture, saying,
There are moments of absolute magic in Project Nim, and most of them involve Nim himself: his "conversations" with humans, his strange habits and mannerisms, his inherently adorable nature in his youth.
And the movie obviously asks some big questions about the differences between man and animal, and where the line between species really is. Questions about the nature of language are implicit here, too, and the filmmaking by James Marsh — working in a mode that is similar to Man on Wire, if using a very different sort of energy, looks clear and conducive to those questions.
There's no embed for now, so until we can drop one in, click the player below to go to the Apple hosted version.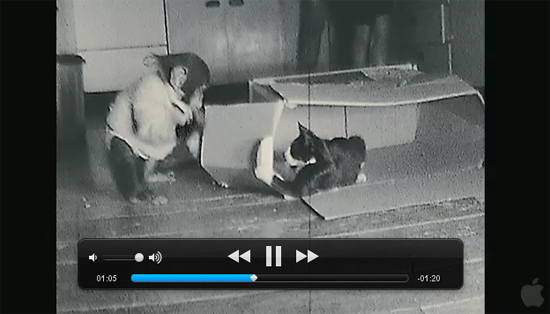 Head to Apple for the HD version of the trailer.
From the Oscar-winning team behind MAN ON WIRE comes the story of Nim, the chimpanzee who in the 1970s became the focus of a landmark experiment which aimed to show that an ape could learn to communicate with language if raised and nurtured like a human child. Following Nim's extraordinary journey through human society, and the enduring impact he makes on the people he meets along the way, the film is an unflinching and unsentimental biography of an animal we tried to make human. What we learn about his true nature – and indeed our own – is comic, revealing and profoundly unsettling.