Roberto Benigni Confirmed For Woody Allen's Next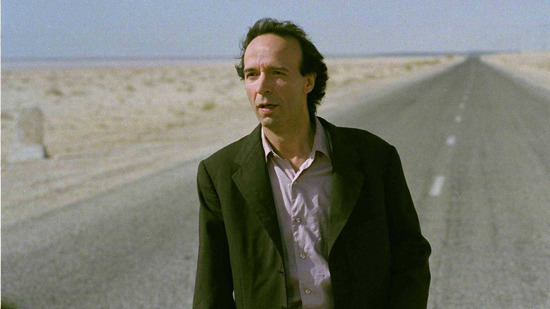 As Woody Allen prepares to arrive in Cannes with his latest film Midnight in Paris, he is confirming some casting reports about his next film, to be shot in Rome, which he calls "a comic picture, an out-and-out comedy." Speaking to USA Today he offered that quote, said that reports pegging the film's title as The Wrong Picture were, uh, wrong, and confirming that he would indeed appear in the film.
And he also confirmed Deadline's report that Roberto Benigni would play a part in the movie. We don't know what that part will be, but he'll join Penelope Cruz, Ellen Page, Jesse Eisenberg and Alec Baldwin.
Roberto Benigni built a big European audience with comic roles in Italy and a small US audience thanks to appearances in films like Down By Law. But he broke into the mainstream in a big way with comic Holocaust film Life is Beautiful, earning a spot in Oscar highlight reels for decades to come with his seat-climbing antics after winning Best Actor for that movie, which also took home Best Foreign Language Film.
But he followed that 1997 film with Pinocchio in 2002, which almost no one saw, and The Tiger and the Snow in 2005, which no one saw at all. So this Woody Allen comedy will essentially be his return to the screen after many years, as far as many audiences are concerned. He is a presence that tends to divide audiences — I got used to him early on thanks to a deep love for Down By Law (much of his dialogue, especially his explanation of why he's jailed, still makes me laugh) but I can see why he irritates many. But he might be ideal for a Rome-set comedy, especially with Woody Allen at the helm.