Catherine Hardwicke To Direct 'The Bitch Posse'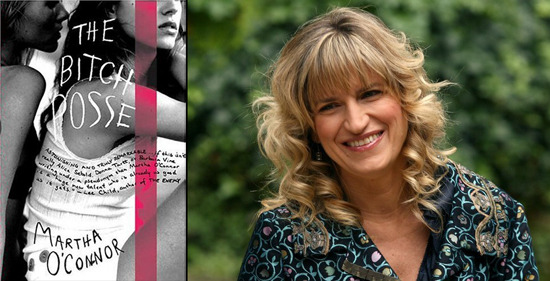 Catherine Hardwicke will forever be known as the director of Twilight, but she has been and hopefully will again be more than that. (Even Red Riding Hood, which was more like Twilight than not, was at least much weirder one than I expected.)
She's now set to direct an adaptation of The Bitch Posse, a 2006 novel by Martha O'Connor that tells of a set of three friends who bonded in high school, then live through an event that shatters their friendship. The story also follows the three women in their 30s, flipping back and forth between the high school years and decades later when their shared secret has helped corrupt each of the three lives.
Tristine Skyler scripted the film, which sounds as if it is very much in the wheelhouse of the woman who directed Thirteen.
What interests me more here is that Virginia Madsen and her business partner Karly Meola are producing this picture. Virginia Madsen has always talked very openly about the roles open to women in Hollywood, and how it can be difficult to find jobs after 30. If she's putting her efforts behind this one I'm automatically more interested than might otherwise be the case, simply because that makes me believe there is some merit to the script
Here's the novel description from Publisher's Weekly, which frowns at the book's heavy-handedness even as it admits the strangth of the characters and plotting:
"You Have Now Entered a Chick-Lit-Free Zone," O'Connor's dark, scabrous debut warns. Given the sassy title and the familiar subject matter of female friendship, readers should be forgiven if they expect Bridget Jones—but O'Conner's heroines resemble that lovable Brit like leopards resemble kittens. The story focuses on three friends, Cherry, Amy and Rennie, as high school seniors and as women in their mid-30s. Compelled by miserable home lives to form the Bitch Posse as teenagers, the three girls ricochet dangerously through their last year of high school, sharing a passionate, almost sinister bond until a terrible secret rips them apart. Still damaged—and separated—by the unspeakable event, the three live equally wretched lives as adults, Cherry in a mental institution, Rennie as a promiscuous failed writer and Amy in a loveless marriage. After pages of vodka, cocaine, "fucking" and "cutting" (in both past and present narratives), the friends' terrible secret finally comes to light.
[Deadline]