Nathan Lane And Robert Emms Join Tarsem Singh's 'Snow White'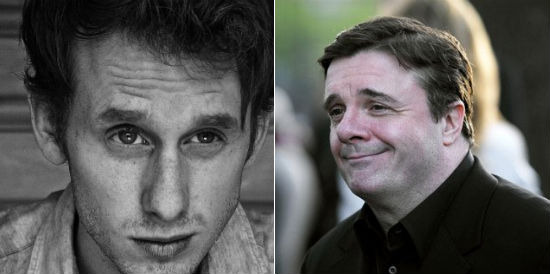 Relativity's Snow White film, directed by Tarsem Singh, continues to add fantastic actors to its fantasy world. They've just cast Tony Award-winner Nathan Lane as Brighton, the Queen's (played by Julia Roberts) servant and Robert Emms as Renbock, Prince Alcott's (played by Armie Hammer) valet. We all know Lane from The Producers, The Birdcage and more while Emms will soon be seen in Roland Emmerich's Anonymous and Steven Spielberg's War Horse. Lily Collins is playing the lead role in the still untitled film.
Here's the updated plot description, according to the press release:
....a spectacular reimagining of the classic fairy tale. An evil queen and an exiled princess struggle for control of their kingdom in a spirited adventure comedy, filled with jealousy, romance and betrayal, that will capture the imagination of audiences the world over. Pre-production has begun, and principal photography will start in June. The theatrical release date is set for June 29, 2012.
With an actor like Lane, you know what your getting: a highly trained actor capable of almost anything from boisterous song and dance to somber brooding. Emms, on the other hand, is a totally new talent who has yet to appear in a feature length film. However, being as he was cast by both Roland Emmerich and Steven Spielberg, suffice to say, he's probably one to watch.
Singh's Snow White is moving forward nicely while the competing Universal project, Snow White and the Huntsman, is still searching for one of its main leads. Last we heard, Chris Hemsworth was being sought after to star opposite Charlize Theron and Kristen Stewart but with Hemsworth about to start shooting The Avengers and Theron currently shooting Prometheus, that film might still be in production once this Julia Roberts, Lily Collins, Armie Hammer version hits theaters next summer.
Does the casting of these two actors give you any insight into what this film might be?