'Retreat' Trailer: Cillian Murphy, Thandie Newton And Jamie Bell In A Bloody Battle Of Wills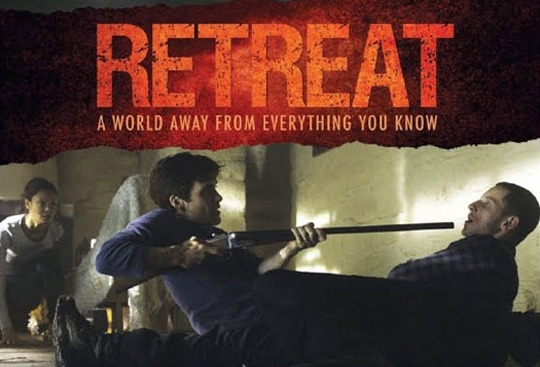 I've always been a fan of the closed-room thriller — muster up some courage, and stick a couple/few actors in a room and watch what happens. That's essentially the structure of Retreat, which first-timer Carl Tibbetts directed from his own script. The film stars Cillian Murphy and Thandie Newton as a couple who are taking a little time away from the world on a remote island. But when Jamie Bell, an unexpected addition to their getaway, arrives with an apocalyptic tale of disaster in the world at large, things get bad.
Sony picked up US rights not long ago — there is no release date yet — and now there is a Cannes sales trailer kicking around. Check it out below.
First thing: as sales trailers so often are, this one might be considered to be a little spoilerish. It doesn't give everything away, I think, but it definitely shows more than I'd expect Sony's US trailer to show.
So: is there really a viral pandemic? No idea. I tend to think not, but in the context of the trailer it doesn't really matter. I like seeing Cillian Murphy in this mode — being the sane one — and I like seeing Jamie Bell as what appears to be a seriously mean son of a bitch.
It's been fun watching this one come together — Jason Isaacs was once going to be the husband, and David Tennant was going to be the interloper, for example — and I'm liking the way this seems to have turned out. It's a definite entry on the watch list, and hopefully some of you will feel the same.