Malin Akerman Joins 'Rock Of Ages'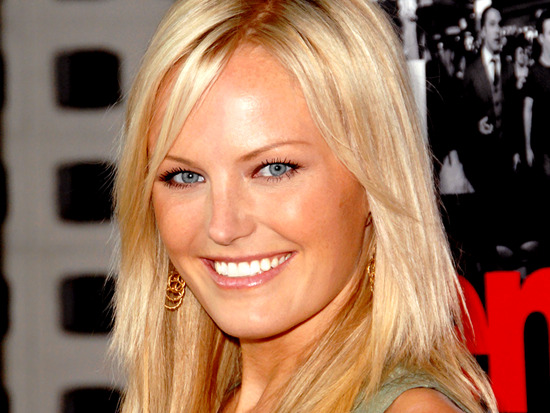 Gary Ross' The Hunger Games isn't the only movie that can dole out individual casting breaks on a daily basis. Adam Shankman's Rock of Ages — the movie version of the 'jukebox musical' that tells a tale of love and abition partially through the performances of anthemic '80s tunes — seems to add a major name every other day.
The latest is Malin Akerman, who takes on the role that was originally intended for Anne Hathaway and then Amy Adams, both of whom bailed to do big comic book movies. (The Dark Knight Rises and Superman: The Man of Steel, respectively.) Can she sing? I'm not sure, but looking at the rest of the cast of the film, I'm not sure that it matters, either.
Deadline gushes that she'll play Constance, "a journalist who intends to write an expose on decadent rocker Stacee Jaxx (Tom Cruise). After a seduction, and after they sing a duet on the Foreigner song 'I Want To Know What Love Is,' they find out in a naughty bedroom romp." I'm guessing that Rock of Ages won't be more than a PG-13 musical, and so take "naughty bedroom romp" with a grain or two of salt.
So she joins Diego Boneta and Julianne Hough, who play a young star-crossed couple that meets at an LA rock club; Bryan Cranston and Catherine Zeta-Jones as the mayor of LA and his rock-hating wife, and Alec Baldwin, Mary J. Blige, Russell Brand, and Paul Giamatti.
Malin Ackerman is working quite a bit lately, and in films that are all over the map. She has already shot the David Wain comedy Wanderlust (really hoping to see a trailer for that one soon), is on screens now in The Bang Bang Club, and is currently shooting Medallion with Nicolas Cage.