Sequels: No Joseph Gordon-Levitt In 'GI Joe 2;' Justin Lin Implies He'll Direct Sixth 'The Fast And The Furious'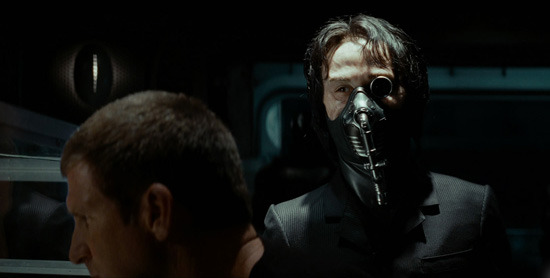 So there will be a sequel to G.I. Joe: The Rise of Cobra, possibly subtitled Cobra Strikes. That naturally led to supposition that Joseph Gordon-Levitt might return as Cobra Commander. Given that most of the characters from the first film are said to be no-shows this time (Storm Shadow, Snake Eyes and Duke are the returnees) his presence would be welcome.
But now Joseph Gordon-Levitt has put an end to the conversation, saying that he won't be back, either. So Jon M. Chu will have a pretty clean slate for the sequel — whether that is good or bad I'll leave up to you, ardent fans of the first. The director has insisted that "we're really trying to break it down and take the shine off and show that my Joes were the ones in the mud, the sand and the trees and in the epic worldwide adventures" so that could be a good thing. [Collider]
After the break: we knew there would be a sixth film in the Fast and the Furious series, and now it appears that Justin Lin, who directed the third, fourth and fifth movies, will be at the helm of #6, too.
The fact of a Fast Six is no surprise at all — we know that Universal already has Fast Five screenwriter Chris Morgan working on a new story, and the studio has been very clear about wanting to continue the franchise, and also that new Fast/Furious films will have more of the heist/Ocean's 11 vibe of Fast Five.
But with Justin Lin possibly set to make a Terminator movie, we didn't know where he stood with respect to the series. Now, speaking to USA Today, he seems to confirm that he'll be on board to direct the sixth.
After this big weekend, we're going forward. It's pretty much 100 percent. It's going to happen... At five, we're just hitting our stride," he says "We're growing. People want to continue this journey.
Given that I'm seemingly one of the few who thought that Fast Five was dull and forgettable (that's how the long-awaited fight between Vin Diesel and The Rock goes down? pfft.) I'll just bow out here and let you talk amongst yourselves about Justin Lin's comments.