Full Clip From 'Pirates Of The Caribbean: On Stranger Tides'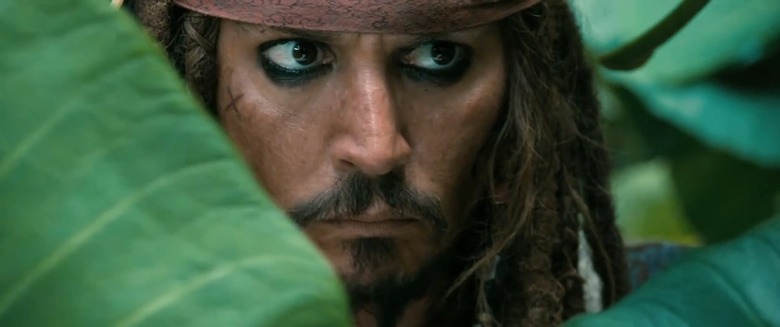 With all the talk about Fast Five's huge opening weekend and Thor's big international box office haul, not to mention that film's impending domestic opening, it's almost as if the next blockbuster on the summer movies horizon is being overlooked. That film is Pirates of the Caribbean: On Stranger Tides, the Rob Marshall-directed fourth film in the Pirates saga, starring Johnny Depp, Ian McShane, Penelope Cruz and Geoffrey Rush. As the May 20th, 3D release approaches, Disney has begun the full on, cannon's blazing, Pirates of the Caribbean marketing barrage. Along with all the trailers, commercials, interviews and featurettes, though, Yahoo Movies has an especially cool one minute clip of an action scene from early in the film.
Here's the clip from Yahoo Movies called "Palace Escape."
Not too much to spoil there. Just a fun action scene that seems in line with the high flying, swashbuckling from the previous films. From what we've seen in other trailers and heard from Peter's set visit, this scene is happens early in the film and one can hope that this level of goofy "realism" is prevalent throughout. That's part of what made The Curse of the Black Pearl so much better than Dead Man's Chest or At World's End. Not only was it easier to understand, it blended its fantastic elements with a physical believability. It's not "likely" that Jack Sparrow could ride a chandelier across a room, but it's more likely than fighting on a mast above a whirlpool. Plus, you can't go wrong with that Hans Zimmer theme.
Out of all the films coming out this summer, while Pirates is almost certain to be a big hit for Disney, it seems like it's being kind of overshadowed by many of the superhero movies. In all the magazines and summer movie previews, it obviously gets mentioned, but the film almost feels like an after thought or foregone conclusion. Do you agree? If so, why do you think that is?