Cool Stuff: The 3B Show – 'Back To The Future,' 'Beetlejuice,' 'Bill & Ted'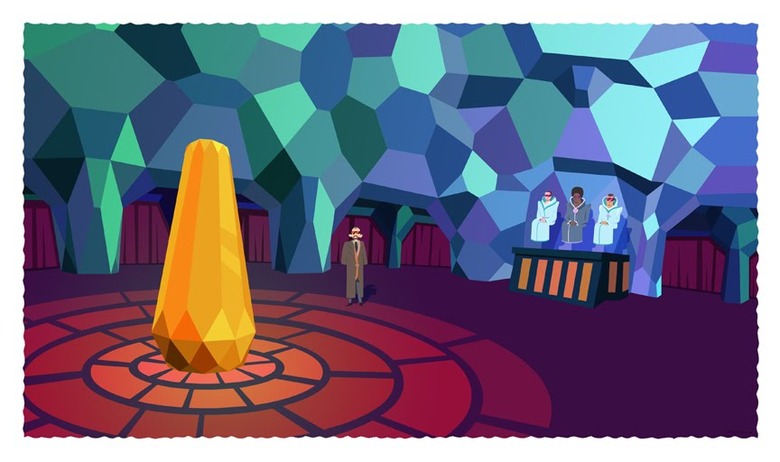 If you live in Los Angeles and love pop culture themed art, this weekend is Christmas, Hanukkah, Spring Break and the Super Bowl rolled into one. Saturday, 24-year-old U.K. artist Olly Moss is having his first solo art show at Gallery 1988 Melrose. You may know Moss as the guy who did Locke's Secret, last year's Rolling Roadshow posters, some incredible Star Wars posters, the Thor cast and crew poster and a ton of classic t-shirts. Yeah, the guy is amazing (I own seven of his prints myself) and this show will feature almost 200 new pieces inspired by the world of movies, comics, music and more.
However, Moss's show is top secret so we don't have anything to show from that...yet. Luckily, Gallery 1988 now has two locations and their second show is equally as awesome. Thursday in Venice they'll be opening The 3B Show, the sequel to last year's epic 3G Show (which we then highlighted in four parts), featuring art by The Autumn Society. This year, the show features art from Back to the Future, Beetlejuice and Bill & Ted's Excellent Adventure (and probably Bogus Journey too). Unlike the Moss show, there are a ton of images available from The 3B Show and you can check them out after the jump.
The 3B Show is curated by Chogrin and all of the below pieces come from The Autumn Society's website. We've chosen a small sampling but head over to that site to see a ton more both from these artists and others.
Mouse over each piece for the name of the artist.
The 3B Show opens from 7-10 p.m. Thursday May 5 at Gallery 1988 Venice,  214 Pier Ave., Santa Monica, CA. The show will be on display through June 3.
Olly Moss's show open from 7-10 p.m. Saturday May 7 at Gallery 1988 Melrose, 7020 Melrose Ave., Los Angeles CA. It will be on display through May 20.
Art from both shows will go on sale on gallery1988.com after the openings. You can head there for more information. Hope to see a lot of /Film readers at both events.