Focus Features Buys Wes Anderson's 'Moonrise Kingdom'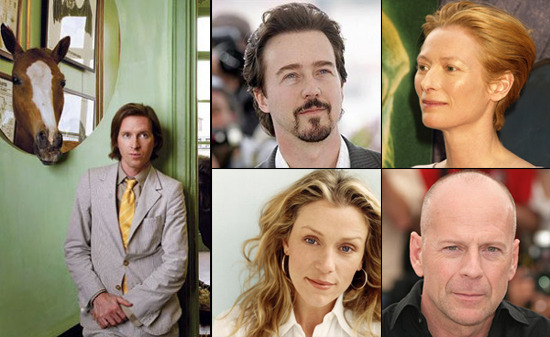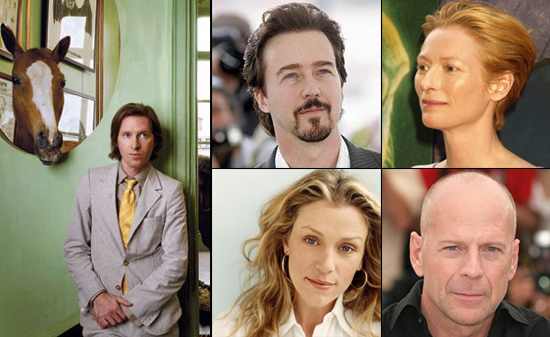 Wes Anderson is shooting his next film, Moonrise Kingdom, right now in Rhode Island, and the film now has distribution set: Focus Features has picked up worldwide rights. Some of those rights will be sold off at Cannes, wihle the company will release the film under the Focus banner in the US.Moonrise Kingdom has a few new faces for the Wes Anderson collective, as the cast includes: Bruce Willis, Edward Norton, Frances McDormand, Tilda Swinton and regulars Bill Murray and Jason Schwartzman. Bruce Willis? Yep, and I can't say I'm not really interested to see how that works out for Wes Anderson. The full synopsis is after the break.
In case you've missed the few previous reports we've had on the film, Moonrise Kingdom goes like this (via Anne Thompson):
Set on an island off the coast of New England in the 1960s, Moonrise Kingdom follows a young boy and girl falling in love. When they are moved to run away together, various factions of the town mobilize to search for them and the town is turned upside down – which might not be such a bad thing. Bruce Willis plays the town sheriff; two-time Academy Award nominee Edward Norton is cast as a camp leader; Academy Award nominee Bill Murray and Academy Award winner Frances McDormand portray the young girl's parents; the cast also includes Academy Award winner Tilda Swinton and Jason Schwartzman. The young boy and girl are played by Jared Gilman and Kara Hayward.
Wes Anderson wrote the script with Roman Coppola; the two also teamed for The Darjeeling Limited. The casting of Jared Gilman and Kara Hayward in the roles of the two young lovers whose disappearing act motivates the plot is new info, too. Not much info is available on either of those actors, so if they turn out to be significant new discoveries, that'll be one more reason to check out the film.