Updates: Upcoming Geek TV Pilots From J.J. Abrams, Jonah Nolan, Ron Moore & Tim Kring?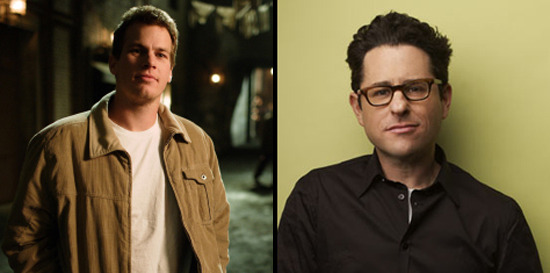 The men who helped to create such popular properties as Lost, The Dark Knight, Battlestar Galactica and Heroes are just a few of the people with brand new shows currently awaiting the executioner's axe. The J.J. Abrams-produced show Alcatraz, Jonah Nolan's Person of Interest, Ronald Moore's 17th Precinct and Tim Kring's Touch are four out of dozens of pilots whose fates will be decided this month as the networks get ready to announce their fall schedules from May 16-19 at New York upfronts. And while it would be easy to assume anything these guys touch would most certainly make it to our television screens, Deadline's sources say that some might not. Read more about the buzz on all those shows, as well as a ton of other upcoming pilots you have been anticipating (Locke & Key, Charlie's Angels, Wonder Woman, etc), after the jump.
According to Deadline, Fox is all but certain to pick up Touch, Tim Kring's dramatic series starring Kiefer Sutherland as a father whose mute, autistic son can see the future. However two other sci-fi dramas, Locke & Key, an Alex Kurtzman and Roberto Orci-produced show based on the graphic novel, as well as Abrams' Alcatraz – a mystery starring Sam Neill and Jorge Garcia – have reportedly "cooled off," which is not a good thing. Alcatraz has a better shot of seeing the air though as a minority of executives have a soft spot for it.
Over on NBC, the Mad Men-esque Playboy pilot apparently has a good shot of getting the call as does Traffic screenwriter Stephen Gaghan's Sila. They also have two magical themed pilots including Ronald Moore's 17th Precinct, which is basically a magic themed police show. Apparently, though, another show called Grimm is currently outshining Moore's. Wonder Woman is also on NBC but the pilot is still in production so no one has really made a decision yet.
ABC seems to be ready to roll on Charlie's Angels as well as an Edgar Allen Poe themed show called Poe while CBS's has Person of Interest, created by Jonah Nolan and starring Jim Caviezel. The show, about an assumed-to-be-dead-CIA officer who gets hired by a New York billionaire to solve crimes, "reportedly tested well but plays dark" giving it mixed buzz.
That's just a small sampling of the shows the networks are considering giving a shot this coming Fall. Head over to Deadline to read about a ton more but first, are there any shows mentioned above you think we won't see? Any you're surprised are on the bubble already?