Tom Hiddleston Talks 'The Avengers:' 'It's Going To Be Me Versus Seven Of Them'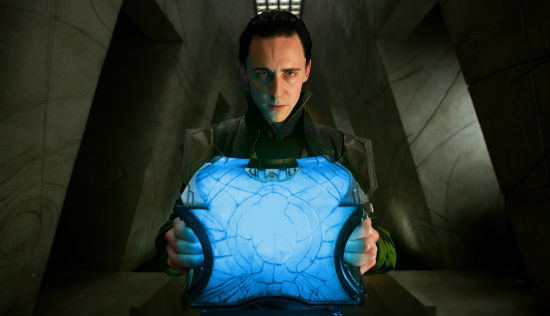 Despite rumors to the contrary, Tom Hiddleston will, in fact, reprise his role as the God of Mischief Loki in Joss Whedon's The Avengers, which is currently in production. Though the character debuts in this weekend's Marvel release Thor, several months ago it was reported he would survive to, once again, torment his brother along with Iron Man, Hulk and Captain America in the 2012 release.
Hiddleston, who also has upcoming roles in Steven Spielberg's War Horse and Woody Allen's Midnight in Paris, spoke to Vulture about how – and when – he was alerted to his role in The Avengers and hints at what Loki might have in store for the superhero team. Surprise surprise, it sounds like he's eluding to about the major spoiler scoop we ran one year ago and Latino Review significantly expanded upon three months ago.
Here's what Hiddleston said to Vulture about Loki appearing in The Avengers:
Well, I think it was a plan from the get-go, but it wasn't really dead-set until near the end of Thor. What was wonderful is that about four days after I wrapped on Thor, I went out for a cup of tea with Joss Whedon. We sat down at two o'clock in the afternoon, and we were still sitting there at six o'clock. He said, "Listen, you've lived with this guy for six months. I want you to spill the beans and tell me all of his dark secrets. Who is this guy? Why is he who he is?" Ken had already shown him a rough cut of the film, and mercifully, everything I had done accorded with Joss's idea of the character, too. I'm really so flattered that Marvel and Josh think I can take them all on. In Avengers, it's going to be me versus seven of them, and I say "Good luck to them," frankly.
Apparently, there's some ambiguity to Loki's actions in Thor and Hiddleston was asked if that carried over into The Avengers:
It's tough to say. I think Loki's intelligence is never switched off. Let's put it this way: He has really big, evil plans that will take more than his thunderous brother to put a stop to, but that doesn't mean that the layers aren't still there.
That certainly sounds like [POSSIBLE SPOILERS TO FOLLOW] Loki will use the Cosmic Cube to summon The Skrulls, does it not? Though he said it's "me versus seven of them" that feels much smaller than "really big, evil plans that will take more than [Thor] to put a stop to."