'Intruders' Teaser Trailer: Clive Owen Has A Demon Problem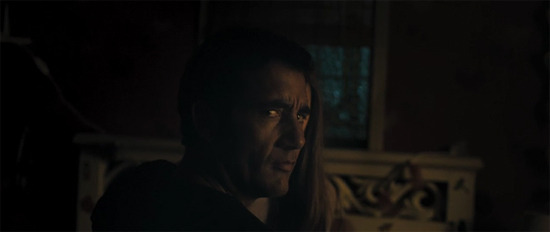 Before Juan Carlos Fresnadillo (28 Weeks Later) makes The Crow, he'll have a film out called Intruders. We haven't known much about it other than that it stars Clive Owen and Daniel Bruhl (Inglourious Basterds) features as a priest. Now there is a teaser trailer that makes it look like we're in for something along the lines of a bigger-budget Paranormal Activity. And while the teaser is appropriately brief, it looks solid.
Empire premiered the trailer, saying, "psychological horror revolves around an 11 year-old girl (Never Let Me Go's Ella Purnell) dealing with childhood demons that reappear to spook the heck out of her and her family."
I like what I see there, and am glad this teaser is conservative when it comes to giving away plot. Definitely want to see more, and I'll happily watch Clive Owen in a film like this. I like seeing him in 'defensive dad' mode — looks like you could make a good double feature out of this and David Schwimmer's movie Trust.
Kerry Fox and Carice van Houten (so awesome in Black Book) are also in the cast. The script is by Nicolás Casariego and Jaime Marques. Intruders will open in the US, UK and Spain on October 7.