Bryan Cranston Joins 'Rock Of Ages'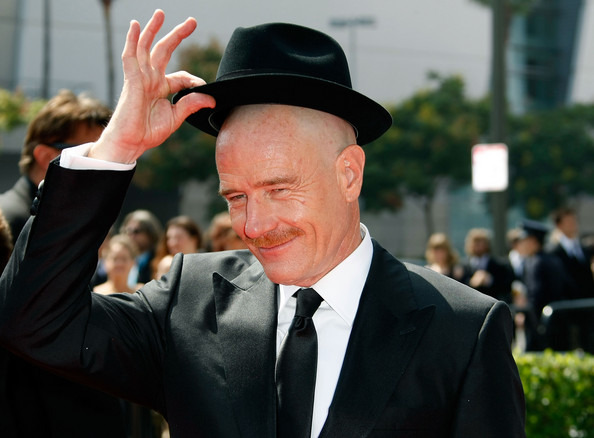 Briefly: The Adam Shankman-directed movie version of the stage musical Rock of Ages just got a little more frightening. Bryan Cranston, who has offset his Malcolm in the Middle work with some deadly intensity on Breaking Bad, is now part of the cast. The role is probably going to be a small one, but a little Cranston can go a long way, especially if he's singing.
He'll be the husband to Catherine Zeta-Jones' character, and if that isn't prize enough, he's also playing the mayor of LA. Deadline says this (like CZJ's part) was created for the film. She's a demagogue who wants rock and roll banned; we don't know if he's right there alongside her as a member of the moral majority or not.
The film will be shooting soon, with Tom Cruise, Alec Baldwin, Mary J. Blige, Russell Brand, Paul Giamatti, Diego Boneta and Julianne Hough. The plot revolves around a young couple (Boneta and Hough) who meet at a rock club, but also get entangled with a famous rock god (Cruise). They all belt out '80s rock and hair metal classics; will this be a strange novelty, or actually worth watching? At this point I have no idea how to make that call.