Robert Zemeckis Adds 'Replay' To Potential Slate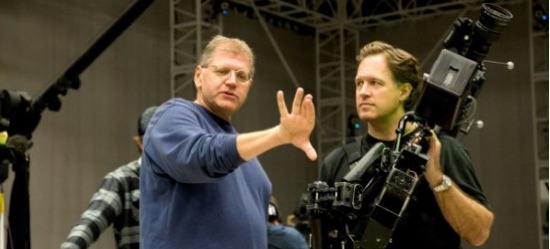 Since the demise of Image Movers Digital and the cancellation of the Yellow Submarine remake, director Robert Zemeckis has been considering several possible live-action projects. The last one we had info on is Flight, which has Denzel Washington attached to star. But while that one gets the star locked down, another script that has done the Hollywood rounds has come into his hands, and Mr. Zemeckis could make this one, Replay, before Flight.
Oh, and Replay involves time travel. Sort of. Back to the Future fans should hit the jump for more info.
The report comes from Vulture, which was on the money earlier today with info about Arnold Schwarzenegger and Cry Macho. This time the site says that the Jason Smilovic script based on Ken Grimwood's 1987 novel has led to 'serious talks' between Robert Zemeckis and Warner Bros.
The story has shades of time travel, Groundhog Day, the Twilight Zone, and a few other things that you'll pick out quickly. The original novel, and the screenplay it inspired, follows this story:
43-year-old radio journalist Jeff Winston dies of a heart attack in 1988 and awakens back in 1963 in his 18-year-old body as a student at Atlanta's Emory University. He then begins to relive his life with intact memories of the next 25 years, until, despite his best efforts at cardiac health, he dies of a heart attack, again, in 1988. He immediately returns to 1963, but several hours later than the last "replay". This happens repeatedly with different events in each cycle, each time beginning from increasingly later dates (first days, then weeks, then years, then ultimately decades). Jeff soon realizes that he cannot prevent his death in 1988, but he can change the events that occur before it, both for him, and for others.
There's more to the story than that — filmmaking plays a part and there is a romance angle, too, but if you want all those details you can read here. I'll keep away from the full spoilers.
This was last set to possibly be a Ben Affleck movie before he decided to make Argo; we'll see if Robert Zemeckis makes it go forward.