Dwayne Johnson Set To Play Country Legend Charley Pride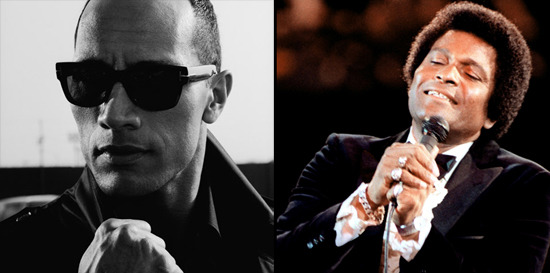 Dwayne Johnson is not the name that immediately springs to mind when I think about pending biopics of country music legends. The Rock has been an action icon and a fill-in for family comedy, but for an earnest portrayal of a singer, I'd probably go elsewhere. So the news that he is planning to play Charley Pride is...unexpected. But this particular case isn't so strange, because Charley Pride, was an athlete early in his career was a baseball player, and had a strong physical presence, if one that is a lot more restrained than The Rock's.
Read the singer's own thoughts about the idea, after the break.
In an interview with the
, Charley Pride talked about the film that was in development for some time, in which he would have been portrayed by Terrence Howard under the direction of Craig Brewer.
...But then the ball got fumbled. New management took over the studio that was ready to begin site work on it, and a decision was made to put all their resources behind thrillers – fast actioners. They felt that was where the big box office money was then... Now it's back on track again but with action and comedy star Dwayne Johnson portraying me in the title role.
And it sounds like accepting this particular casting took a bit of time, but that he's come around to it now.
Terrence is no doubt a more in-depth actor academically, but Dwayne is such a force on screen. It startled me a little at first, but he flew down to Dallas and spent a day with me just sitting, talking recently. And when he left it was like parting with an old friend. We had such similar views on so many things.
Dwayne Johnson has no shortage of charisma; of that there is no question. But does he have the chops to make this work? The more I think about it, the more I can see it. I want to see Dwayne Johnson do something like this rather than debasing both himself and the spirit of comedy in Tooth Fairy, so I'm rooting for him, at the very least.
[via
]