Casting Bits: Three Join Billy Bob Thornton Comedy 'Baytown Disco;' Sebastian Stan In 'Gone;' Jane Levy In Talks For 'Fun Size'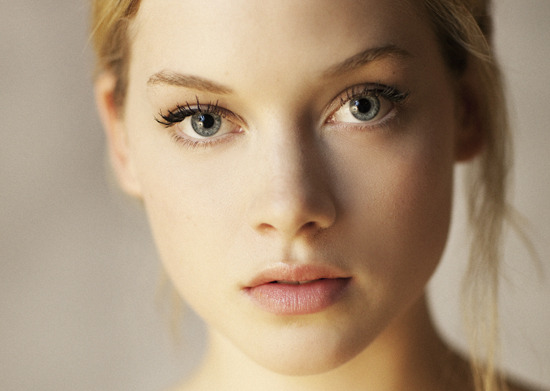 In a casting break from a week or so back we announced quite a few names for The Baytown Disco, which has Billy Bob Thornton and Eva Longoria starring in a story of " three redneck brothers who get more than they bargained for when agreeing to help a woman get her son back from his seemingly abusive father."
Daniel Cudmore and Travis Fimmel were just cast as two of those brothers; the previously cast Clayne Crawford will be the third. Andrew Barugher has also been added, but we don't know for what role. Barry Battles co-write the script with Griffin Hood, and he'll direct the film in Lousiana starting next week. [THR]
After the break, Amanda Seyfried gets company in Gone and Jane Levy (pictured above) joins a comedy.
In the Summit thriller Gone, to be directed by Heitor Dhalia, Amanda Seyfried is already cast alongside Jennifer Carpenter, Wes Bentley and Emily Wickerhsham. Now she's joined by Captain America's Sebastian Stan and Socratis Otto, who has the best name I've heard in months. (Even better than Barry Battles.)
Amanda Seyfried plays Jill who, after her sister disappears, "is convinced the serial killer who kidnapped her two years ago has returned, and she sets out to once again face her abductor." [Variety]
Finally, Jane Levy (Shameless) is in talks for the Paramount comedy Fun Size, which Josh Schwartz is directing from a script by Max Werner (The Colbert Report). The film is set at Halloween, and already has Victoria Justice cast as "a sarcastic teen... who takes her little brother-trick-or-treating only to lose him along the way."
Jane Levy would be the best friend to Victoria Justice's character. [THR]