Ben Kingsley Joins Sacha Baron Cohen In 'The Dictator'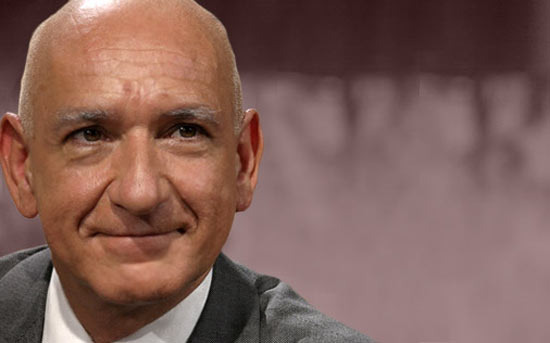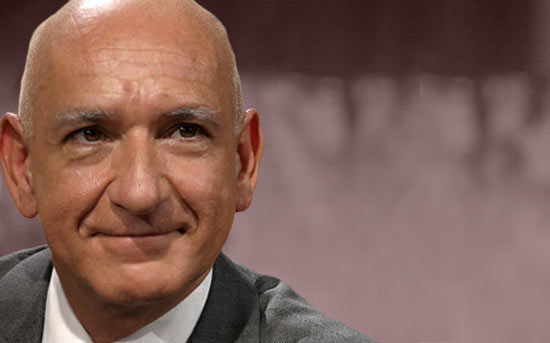 Not counting his Ali G Show creations and the trio of feature efforts that followed, Sacha Baron Cohen's winning presence has been put to use in only two films thus far, first in Talladega Nights: The Ballad of Ricky Bobby and not long after in Sweeney Todd: The Demon Barber of Fleet Street. That's going to be changing in the next couple of years though, as he adds two more films to his roster — the appreciably shorter-titled Hugo Cabret (directed by Martin Scorsese) and The Dictator.
We've already gotten an early peek at Cohen in Hugo Cabret, along with his Academy Award-winning co-star Ben Kingsley, and now a new bit of casting for The Dictator informs us that the duo will be joining forces once again. Is this the result of Cohen and Kingsley sharing strong chemistry on-set? We can only hope. Learn more after the break.
In The Dictator, Cohen will play dual roles as a goat herder and a deposed dictator who gets lost in the US. Inspired by Saddam Hussein's best selling romance novel, Zabibah and The King, the film tells "the heroic story of a dictator who risked his life to ensure that democracy would never come to the country he so lovingly oppressed". Though it's not credited as such, it looks to be a sort of modern take on Charlie Chaplin's The Great Dictator, swapping out Hitler for Hussein.
Variety says Kingsley will co-star in the film as "one of two Middle Eastern characters who factor into the plot". The League's Jason Mantzoukas is in negotiations to play the other role.
Production is slated to begin on the film next month in New York and Morocco. Frequent Cohen collaborator Larry Charles (director of both Borat and Bruno) is helming the picture. Kristen Wiig, Anna Faris and Community's Gillian Jacobs are on the shortlist to play the female lead (a supermarket worker) opposite Cohen. They're looking to cast someone with strong improv skills, lest they fail to keep pace with Cohen's off-the-cuff banter.
The Dictator is set to release on May 11, 2012.