Ron Howard Attached To Direct 'Amnesty,' Written By Max Landis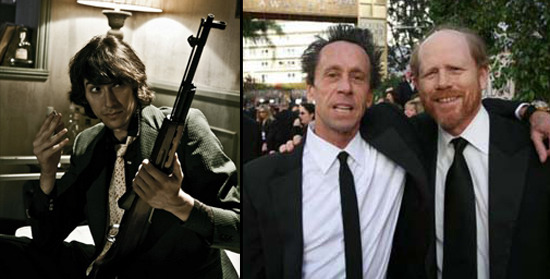 Briefly: Young screenwriter Max Landis (being contemplative at left above) has steadily been making bigger and bigger deals. He's got Chronicle in production at Fox and recently sold his action/comedy script Good Time Gang, called "a cross between The Bourne Identity and Jackass." Now he's teaming with producer Brian Grazer and attached director Ron Howard for a film called Amnesty.
We don't have a plot recap at this point, but in the announcement of the deal Deadline relates that the script "blends Robert Ludlum and JRR Tolkien." I have no idea what that would actually be on the page — the combo suggests any number of possibilities. Oddly, it also suggests the sort of genre-bending that is the core of Ron Howard's current big project, The Dark Tower. Akiva Goldsman is writing the first feature installment of that, but I wonder if we'll see Max Landis in the writing credits for the planned Dark Tower series somewhere down the line.