Helen Hunt And Moon Bloodgood Join John Hawkes In 'The Surrogate'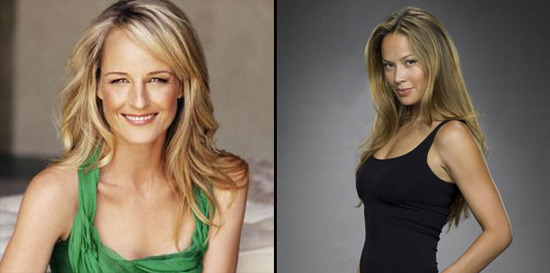 The title The Surrogate, to me, immediately calls up impressions of a horror film or thriller, but the movie that has had John Hawkes attached is something else entirely. An emotional thriller, perhaps. The Surrogate is based on a true story and will feature the actor as "Mark O'Brien, a paraplegic polio victim who lived most of his life in an iron lung, paralyzed from the neck down." But that's only the setup; there's quite a bit more to the story than that — it addresses a longing to experience one specific aspect of humanity that such a life would be removed from.
He's now joined by Helen Hunt, playing the role alluded to in the film's title, and Moon Bloodgood and Rhea Perlman are on board, too.
Variety broke the news of the new cast members, and describes the film:
Set primarily in the late 80s, story finds the lonely O'Brien contacting a sex surrogate to take his virginity. Hunt will play the title character who goes through her own challenges as she struggles to separate her personal and professional lives, including explaining her career to her 12-year-old son.
Furthermore, the film "will explore O'Brien's manhood and depict his strong spirit through his relationships with nurses, caregivers, a hip priest, and of course, his surrogate."
That's pretty prickly material, and I could see the film landing anywhere on a line that has inspirational emotional intensity as one endpoint and saccharine tearjerker at the other. Moon Bloodgood will be Vera, who takes care of Mark O'Brien on a daily basis; we don't know Rhea Perlman's role at this point.
Ben Lewin, who fought and survived polio, wrote and will direct.